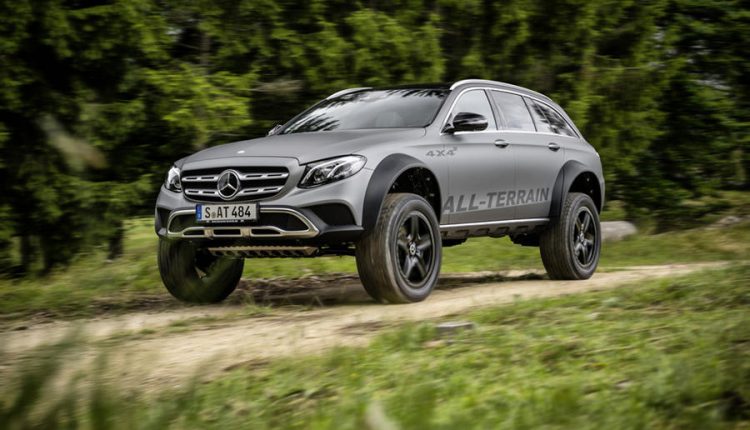 What are you seeing does indeed come from Mercedes but it is a one-off creation built by a design engineer and off-roading enthusiast and a team of engineers.
They used the G500 4×4² as inspiration and the point of the project was to find out if a similar car could be created with the 4×4²'s portal axles grafted on in place of the standard E-Class All-Terrain's multi-link set-up.
As a result, the E-Class All-Terrain 4×4² doubles the original cars ground clearance with 420mm and you get a wading depth just 100mm shy of the G-Wagon's 600mm.
A rather prominent focial point of the car are the 20 inch wheels which come straight from a R-Class but have been wrapped in knobbly 285/50 R20 off-roading tyres. To house these, special wheel arch extenders had to be 3D printed and attached to the car, increasing its width by almost 200mm.