If you spend a lot of time outdoors with your bike, you'll need a good rack to keep everything stable while you travel. Luckily, there are lots of options available to you, including roof, trunk and hitch racks.
Depending on your car and your needs, any one may be best for you as an avid biker. However, take a look here to be sure you've got the right one.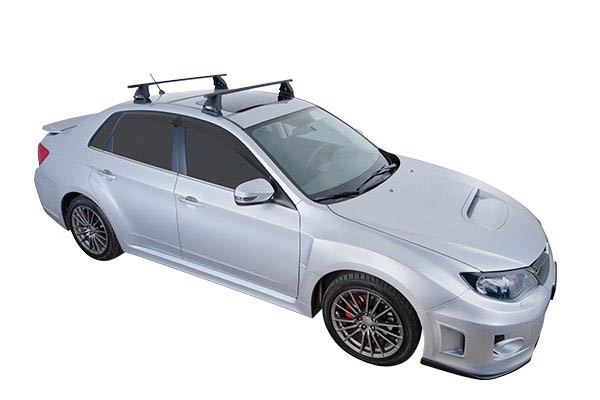 Roof Racks
More than likely, you've already been looking at a roof rack to hold your bike. These are the most versatile type of rack after all and with the right accessories, it can be adapted to transport more than just your bike. They're very stable and generally remain out of sight while you're driving.
The only issue you may have is that you do need to lift gear over your head when you're securing it and removing it. Be aware of low underpasses, too as well as high winds that may topple your bike while you're driving.
Some cars come equipped with a combination of rails that allow you to install a rack with more ease. If yours doesn't, you'll have to build your own rack system. Be sure to check your car's manual first, though, to see how much weight your car can handle on the roof.
As long as you've made sure your car can handle it, your rack should be able to hold up to four bikes upright and secure. Pick out a frame holder, fork holder, or tire holder – depending on what you feel will hold your bike better. Also check out best bike racks for suv.
Trunk Racks
Usually, if you're driving a sedan or hatchback, or a sports utility vehicle, trunk racks are the way to go as they are both lightweight and economical. They can hold 2-3 bikes without a problem and you are able to fasten it to the rear deck with a hook and strap system without a lot of fuss.
With this system, your bikes will rest on the support arms and will be secured by the straps. Trunk racks may differ in price, though, based on how easy they are to use, how versatile they are and if they have anti-sway cradles to keep bikes from knocking into one another during transport. However, generally, you'll see some good materials used on these and you'll be able to fold them up when you're done with them.
Most people love how light these racks are, so they're easy to set up and make removing your bike a little easier than having to lift it overhead. Furthermore, this isn't permanently attached to your car and can be removed easily. However, do be aware that you won't have access to your trunk and stability also depends on how well you set up the rack itself.
These usually work well if you don't have the crossbars on your car for a roof rack and have standard types of bikes. Use one if you don't use a bike rack often, or want the most economical option available.
Hitch Racks
If you have a hitch receiver, your car will be able to accept a hitch mount. You can install a receiver easily, as well if a hitch rack is your best option. These types of racks are divided into different classes – from Class I, which will work on any vehicle, to Class V, which will only work on heavy-duty trucks and vans.
Usually, these racks are used for towing, but they can also be used to transport heavy loads of up to 200 pounds or less. Check the manual of your car to be sure of what classification you have, since this may impact the overall weight it can handle. You should be able to transport 2-5 bikes with this low-cost option, but with a higher class, it'll be able to handle more bikes.
Hitch racks are great, too since the installation is simple and don't require much fitting. Remove it when you're done and be careful when you're driving so your bikes don't clang together too much.
Thankfully, they're quite aerodynamic and won't give you any overhead clearance problems. With the security afforded to you, this may just be the best option to keep your bikes safe while you travel.
Conclusion
There's a lot to think about when choosing the best rack as an avid biker. Of course, you don't want your bike to get scratched up or fall off, so pick the one that will be the most stable when you install it on your car. With the right bike rack, you'll be able to go to all sorts of places without worrying about your bike.