There's something iconic and timeless about restoring a classic car. Maybe you've always wanted to try your hand at restoration, or maybe you've been doing it for years and now it's time to pass your knowledge and love of restoration on to a child or grandchild. In either case, you don't want to just pick up the first vintage ride you find on Craigslist. You want something recognizable, and mainstream enough that resources are plentiful, and parts are easy to find. If you're on the lookout for a classic car restoration project that is affordable, enjoyable, and relatively simple, this is the place to be. Check out our list of some of the best classic cars for beginner restoration, as well as some fun facts about them!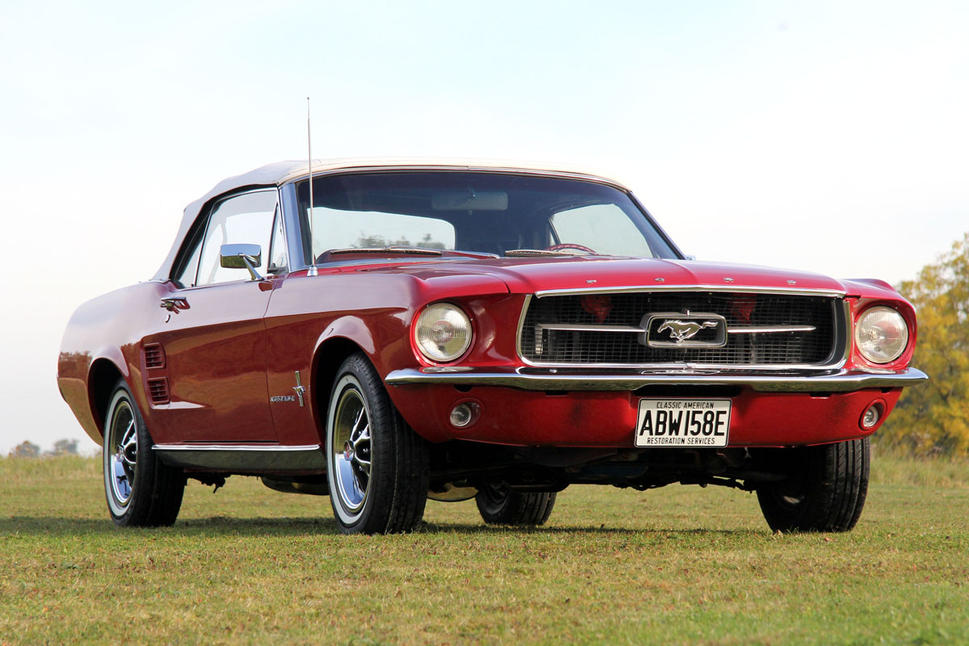 Ford Mustang: The Mustang is one of the most commonly restored classic cars out there. There are plenty of reasons for this. Firstly, Mustangs are undeniably cool. Their instantly recognizable design and iconic look make Mustangs incredibly popular. Due to their popularity, Mustang restoration resources are easier to come by than almost any other vehicle. Reproduction parts are manufactured by many companies, and can be bought online or through catalogues at a fair price, and countless online forums and blogs are dedicated to the art of Mustang renovation. While the most popular models among restorers are from the 1960s, 80s models are quickly gaining fans thanks to the 80s pop culture revival of recent years.
Buick Gran Sport: For those looking to go a little outside the box, the Buick Gran Sport is a perfect choice. The vehicle marked Buick's entry into the muscle car segment, and started a movement of more luxurious models within the class. Marketed as "The Gentleman's Hot Rod," the Gran Sport combined muscle car power with a slick exterior and a plush cabin, which makes it a great choice for someone who's interested in restoring their vehicle's interior as well as its engine components.
Pontaic Firebird: Another slightly less mainstream option is the Pontaic Firebird. While the Firebird has many close similarities to the more popular Chevy Camaro, it has some more unique looks, as well as easy to locate reproduction parts. The most bang for your buck (in resale value and overall style) are Trans Am and Formula editions, which are harder to find but by far the most popular models.
Dodge Charger: While professionals with Newark Chrysler Dodge Jeep tell us that 2000's-era Chargers are largely recognizable because of their widespread use as police pursuit vehicles, the classic Charger was popularized by a television-duo who used it to evade the local cops: The Duke boys of The Dukes of Hazzard. The 1969 "General Lee" Charger model used in the show is harder to come by than most other years, as an estimated 300 of them were destroyed or heavily damaged while filming action sequences, but you can get a similar look from models made in the late-60s and early-70s.
Chevrolet Nova: The Nova is one of the most economical options for classic restoration, as they had a large production run and were made with cheaper parts than many other vehicles within the segment of a similar vintage. The Nova was offered in coupe and sedan styles, but the sleek silhouette of the coupe made that model more popular. While you can find vintage Novas for a fair price, you can increase the resale value by keeping with the stock parts and appearance and getting as close to the original production model as possible.
If you've been looking for a place to start your classic car restoration dreams, you've found it. Some of the best and easiest restoration projects for beginners, these five models are all great choices for a first-time restoration, or an easier project to work on with someone less experienced who wants to learn from you. Be on the lookout for these models, and don't put off that dream project for another day!