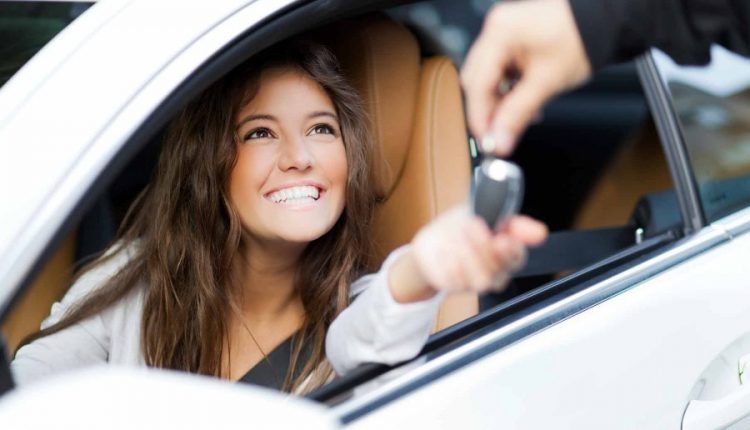 Are you perhaps on the hunt for a car and you want to spoil yourself and get something out of the box (aka brand new)? You can now do it all yourself and have fun while doing it thanks to advancements in smartphone applications and in particular Carter.
How does this new app help you? Well for starters, you can do it in your own time and at your own pace. When looking for a new car you need to think long and hard about it and nothing can be more irritating than a dealership salesperson calling you every second day to ask if you have made up your mind.
The platform simplifies the process for you by asking you what you are looking for in a car and presenting you with a few options that fit your budget and requirements before sending out a request to the relevant dealerships around South Africa.
Tell Carter "who you are" by deciding if you are after something fast, something to move people or even something fuel efficient. The clever app then works out which vehicles will suit your requirements before digging deeper into the figures, features and gadgets you may want.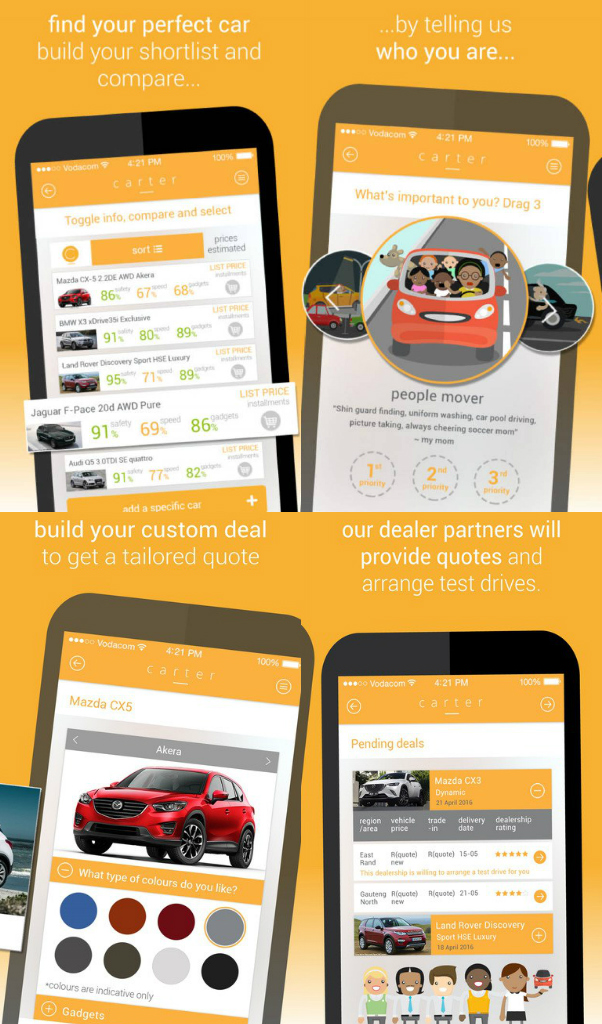 While using the app, you will find yourself immersed in the experience which makes the car buying process a lot less stressful. You can even access the mobile friendly platform at www.heycarter.com – no downloads, no hassles.
You are able to request a quotation at the push of a button and if the vehicle is something that tickles your fancy, you can request finance assistance as well as the option of trading in your current vehicle. If you are happy with the quote and the finer details you can even book a test drive to make sure your choice is the right one.
So head on over to www.heycarter.com and buy your next brand new car online!