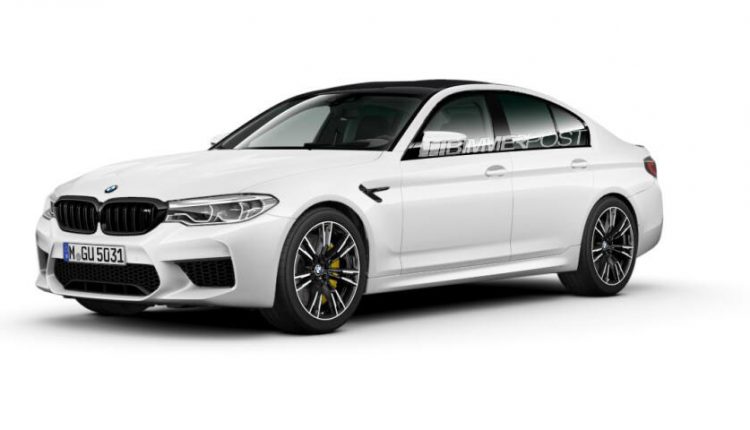 Judging by all the talk and rumors swirling online, the F90 M5 may get a Competition Pack a lot sooner than expected.
These images show the new super saloon sporting black grilles and side grilles which was not seen on the original press release shots.
According to Andy Cook, BMW's product executive for large cars, "the Competition Package will bring tweaked dynamics, and likely standard ceramic brakes – which are a $10,000 option on the standard car."
We can expect the new M5 Comp Pack to be firmer riding, a touch lighter, and more track-oriented without losing its everyday usability.
Could they be releasing this package as soon as next year (2018)? Well it sure sounds like they are and I am assuming it is to compete with the mighty Mercedes-AMG E63 S.