The term 'exotic car' is convoluting and has different meanings to everyone. We think it means a car that is unique, one of a kind "supercar," which is noticeably different from the crowd above $100,000. Everything costs more about them, which means that replacing and finding custom parts or the whole car can be quite expensive.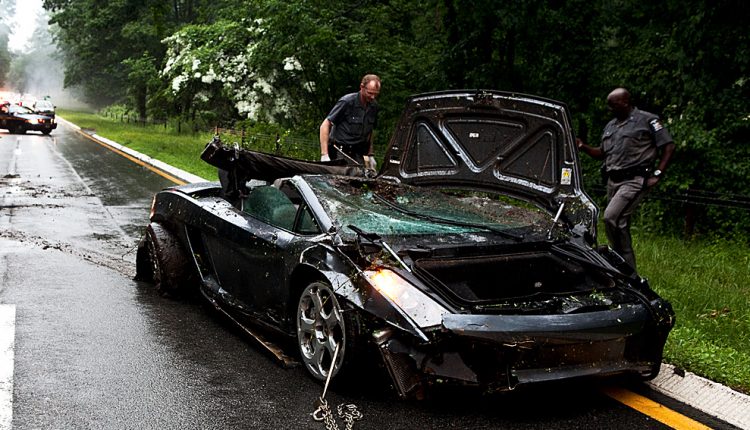 Those who own an exotic car are usually well versed in maintaining it. Yet, when it comes to insuring it, they are most often left in the dust and have little knowledge about coverages, costs, and other insurance issues.
Making sure your exotic car is insured properly is essential. Before getting into an agreement with the insurance agent, you need to be fully aware of all the issues and restrictions that exotic car insurance carries.
Here are some thinking points that you need to consider with exotic car insurance:
1. You May Need a 'Normal' Driving Car to Supplement Your Exotic Collection
Solely having a classified 'exotic' car may not cut it for insurance companies. These companies will often require you to hold some sort of "daily driver" car that is deemed "normal" enough to meet common transportation needs. The risks of you driving your exotic car everywhere is deemed too dangerous for normal insurance plans.
The positive side to this is that you do not have to have the same insurance company to cover both types of cars. It is often recommended to get a specialized car plan. For example, if you own a Ferrari, you can purchase a Ferrari specialized insurance policy straight from the car company. This is the same for a large number exotic car companies who usually have a specialized insurance policy.
 2. Young People Are Discriminated and Judged More with Exotic Car Insurance
For those shopping for classic or exotic car insurance under the age of 25, or even 30, you may be out of luck. Lots of companies will not offer you a special exotic car policy.
Look around and talk to insurance companies to see if you can get a specialized plan. If you are able to prove that your family has owned exotic cars, you are a safe driver, and/or that you have a "regular use" vehicle, the insurance company may allow you to be covered
3. All Exotic Cars Aren't Classified Together
Owning one exotic, classic, or collectable car covered under an insurance plan does not mean that another car that you own will automatically be covered. For example, if you own a 1969 Mustang, there are going to be wide insurance coverage difference between that and say a Ferrari 430 Scuderia. You don't want your car to end up like this, and not be covered.
Car insurance companies are completely forward about this because it is in their best interest to maintain consistency and correctness. Insurance companies will be clear about which types of cars that can be insured and which ones cannot because setting up a policy that is going to fail is not good for business and customer loyalty. It is best to ask about it just in case they forget to mention it.
 4.Customized Cars Can Affect Policy Rates
Any modifications or additions to the car that are not stock, may not be covered. This means that the car was modified in a way to change its appearance and/or performance. Sometimes, the insurance companies will alter the coverage if it is deemed to have been restored, rebuilt, and/or improved upon.
There is no 'one size fits all' policy when it comes to modifications, and insurance companies will take it a case by case basis. What you can be assured of in the case of modifications is the insurance company is going to up your monthly premium costs due to the higher risk factor.
Factors that play into the coverage premium include:
Modifications types and extent – some parts make the car go faster, raising the risk factor
The specific insurance company – some companies will not charge you as much
Location – state and city insurance cost, risks, and requirements vary
 5. Keeping Your Car Safe
Some exotic insurance policies will require you to keep it stored safely in a garage in order to be covered. When the car is not being driven, car insurance companies want to see that you are taking a proactive approach in maintaining its integrity. It doesn't have to be a garage per say, just any sort of storage facility to store it in while it is not being driven.
 6. Driving Distance Restrictions
Distance – There may be a limitation on the number of miles you can drive your exotic car while being insured. This all depends on the company and policy restrictions that you choose. Some companies have a limit of 5,000 miles per year and some go as low as 2,500. You may find that your insurance company requires an odometer check from time to time usually during the renewal period.
Then, there are further types of restricted coverages that only allow the car driven during shows, exhibitions, parades, and other similar events. However, these are rare and unique situations that still need to be mentioned.
Location – Some insurance companies will restrict where you can drive. For example, you may not be covered in another country for an overseas road trip adventure. Check into your policy or find out beforehand, as lots will only allow you to drive within the United States and Canada. If you plan on going place around the world with your exotic car, you want to find a plan that covers international parameters.
7. Keeping Near Your Car
Look into your policy paperwork and see if there is a mention of an "attendance clause." This essentially states that you need to chaperone and be near your car when it leaves your storage space. The insurance company wants to make sure that your car is not stolen or broken into, in which being near your car mitigates that risk.
In all, double check and speak with your insurance agent about these special factors relating to your exotic car insurance. There may be special factors not mentioned on this article that specific insurance companies may enact, and it is best to get a comprehensive overview of all your options.
Bio: Nathan Barber is a Content Specialist with QuoteWizard, an insurance comparison tool which matches people with the best policies.