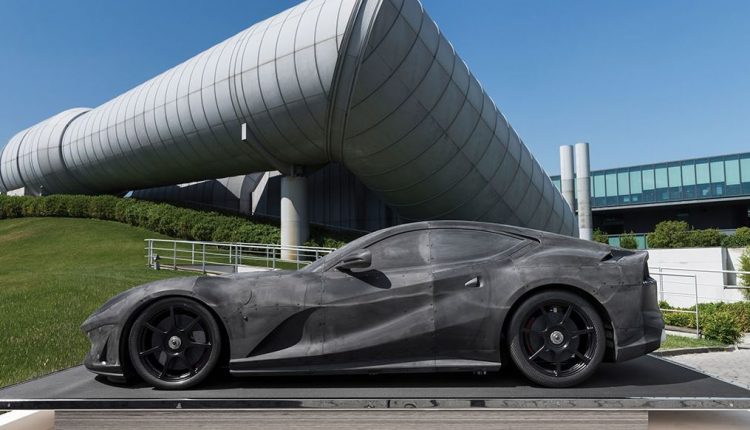 The Ferrari 812 Superfast comes packing a 789 horsepower 6.5-litre naturally aspirated V12 engine and is the successor to the brilliant F12berlinetta. This makes it the most powerful and fastest naturally-aspirated Ferrari yet which does not come cheap.
Prices in the US of A start at around $315,000 but you have the chance to buy a more expensive model. The model we are talking about is in fact a model, a scale model to be precise which means it does not even come with the magnificent V12 engine.
What you see here is a 1:2 scale Ferrari 812 Superfast that was used in wind tunnels to test the car's advanced aerodynamics. It is an official Ferrari scale model and was hand-made from carbon-fiber and "other prototype material."
It measures a full 2.3 meters in length and weighs in at 200 kg. If you are interested in one of the coolest garden ornaments around, then be sure to pay attention when it hits the auction blocks on September 9 at the Italian automaker's Maranello Factory. The price? Well it is expected to sell for between $337,000 and $385,000.