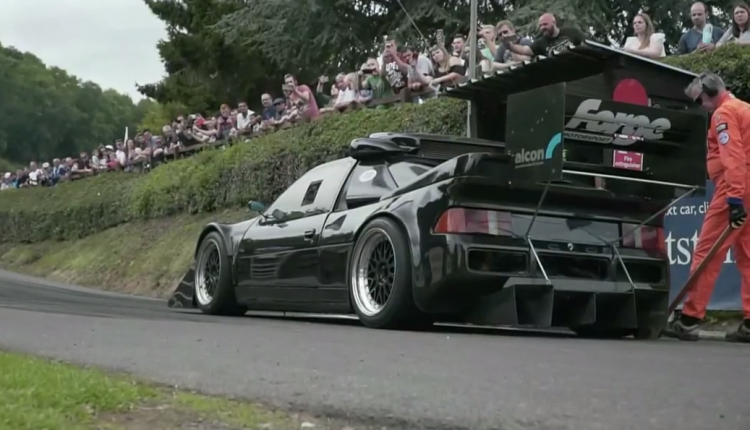 So what do you get when you combine a stripped out Ford RS200 with over 900 horsepower? The answer is pretty simple. A completely bonkers hill climb machine capable of setting incredible times and destroying itself in the process.
This build by Liam Doran was specially prepared for Pikes Peak but it recently made a special appearance at this years edition of Retro Rides Gathering in Shelsley Walsh.
As you can see he did not hold back at all when attacking the timed climb as the brutal attempt caused some damage to the car. Judging by the video, the driver only had one thing on his mind. WINNING!