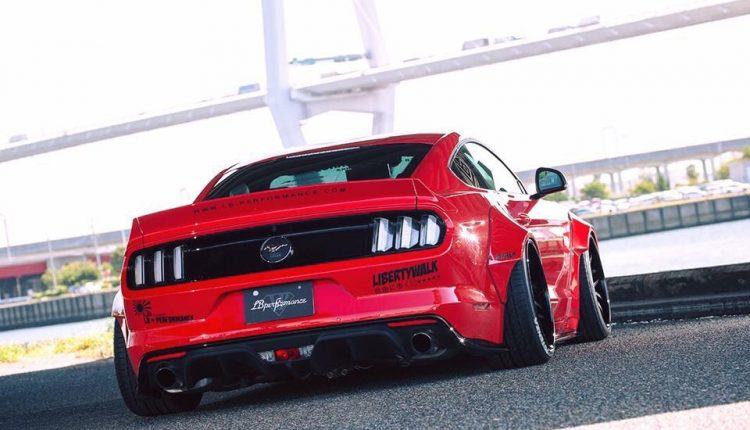 A while back we got a teaser of a red Ford Mustang undergoing some Liberty Walk nip and tuck treatment and now we have shots of the completed muscle car.
Unlike the Honda NSX by Liberty Walk, this Mustang has received the whole treatment including the riveted-on fenders, lower body aero made up of a front splitter and side skirts, a duck-tail and a customized hood.
The deep-dish custom wheels are also sitting on spacers to fill the massive wheel arches.
If I am to be honest, this actually looks fairly good and considering the price of the Ford Mustang I don't wince as much about cutting into the car's bodywork.
Could we see one or two of these in South Africa? I am guessing yes based on the quantity of Ford Mustang's roaming the country.
What do you all think of this creation from the Japanese Tuner?