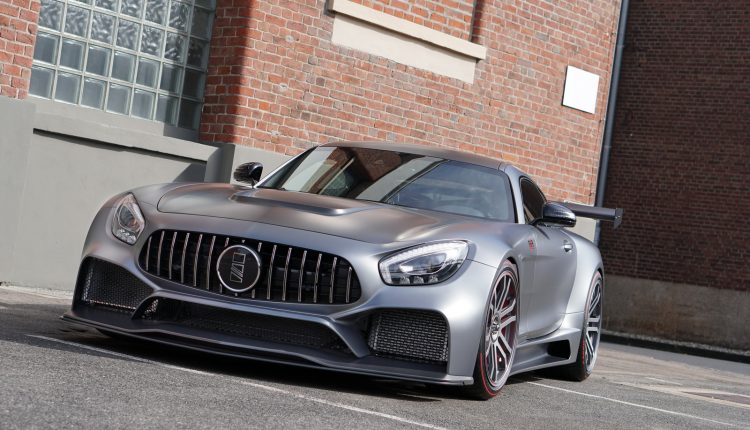 The Mercedes-AMG GT S is pretty damn close to supercar territory in stock from but now thanks to  IMSA, it is ready to go hunting for some of the fastest cars money can buy.
The 4.0-litre twin-turbo V8 unit was given a solid re-engineering effort which included fitting it with forged pistons, modified turbochargers, a new intake, and intercooler, which resulted in a staggering 848 hp (640 kW) and 1,000 Nm of torque.
To ensure the 1,000 Nm of torque did not turn the gearbox into a mess they had to modify it too. Suspension was improved, carbon ceramic brakes were fitted and for torsional stiffness and safety, a roll cage was added inside the car.
According to IMSA, their RXR One Super GT weighs 300 kg lighter than the stock car and this is thanks to a whole host of panels being replaced with carbon fibre ones. With this it tips the scales at 1,300 kg which means it packs a power-to-weight ratio of 654 hp per ton.
As a final touch, the vehicle now sits on 12×20 front and 12.5×21 rear IMSA Racing lightweight forged alloy wheels.
This package will be a limited offering and owners will also get to select between a wide range of paint and interior trim options to make their rides unique.