#ExoticSpotSA Week 42 2017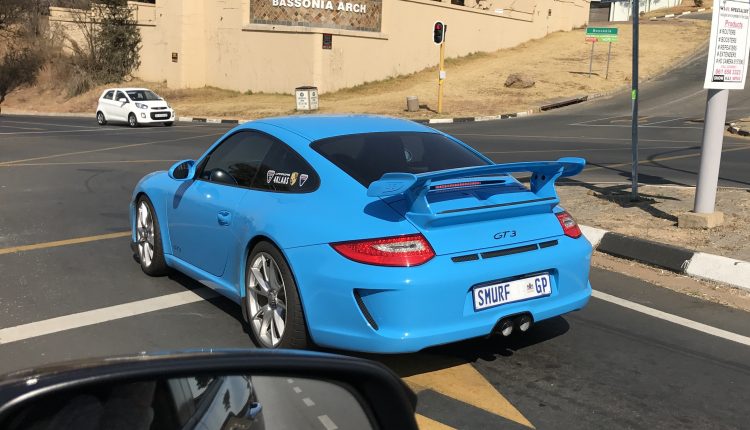 Forty two weeks into twenty seventeen and here we are with our first prize winning #ExoticSpotSA post thanks to Momentum Short Term Insurance. Each week the #TopSpot will be awarded a mystery automotive-related prize so keep up the submissions and the spotting. Please note only entries submitted via email or the submission tool will be considered.
Highlights this week are; Eleanor GT500, Giallo Ferrari 488 Spider in Secunda, lime green Mercedes-AMG C63 S with neon lights, Brabus G63 AMG, Ferrari Dino, green Porsche 997 GT3 RS, McLaren 720S and this stunning Riviera Blue Porsche 997.2 GT3 which is the only one in this spec in South Africa.