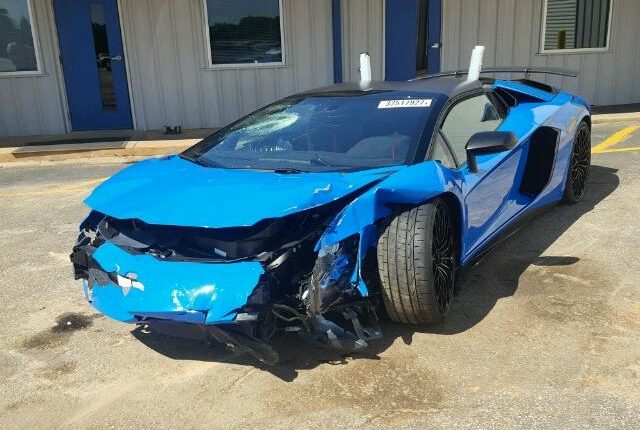 Lamborghini have only made 500 units of the Aventador SV Roadster and it seems there might only be 499 left after seeing what state this raging bull is in.
There is not background on the story or how things ended up badly for the Italian supercar but it looks like the passenger may not have been wearing a seat belt or whatever the car hit rolled up and on to the windscreen. We hope all involved made it out OK but that windscreen impact is not looking too good.
The wreckage is actually up for auction on Copart with the current winning bid (at the time of writing) sitting at $170,000 with just over 11 days left.
The once beautiful blue bull has just 117 km on the clock so whoever buys it may fork out the extra dough to repair it, turn it into a race car or even just keep the 6.5-litre V12 for some mad project.