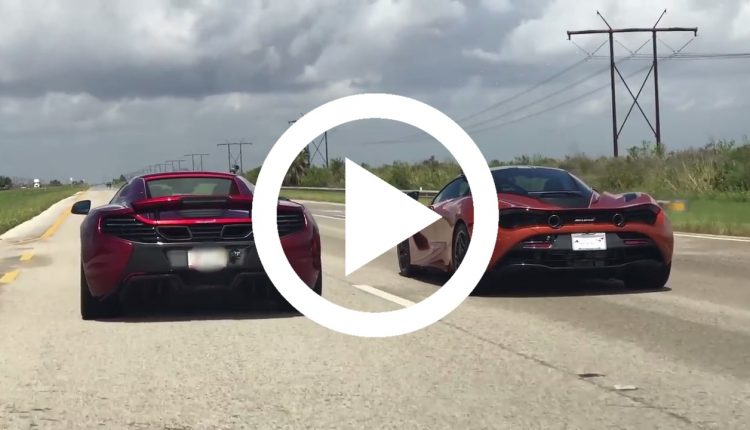 What can actually beat the McLaren 720S? Judging by these results, very few machines will keep up to the new Super Series member from Woking.
Putting it up against a stock McLaren 650S would be completely pointless but what about if the older Mac was packing 829 horsepower making it 110 hp more powerful?
Just push play and watch the astonishing 720S do it's thing.