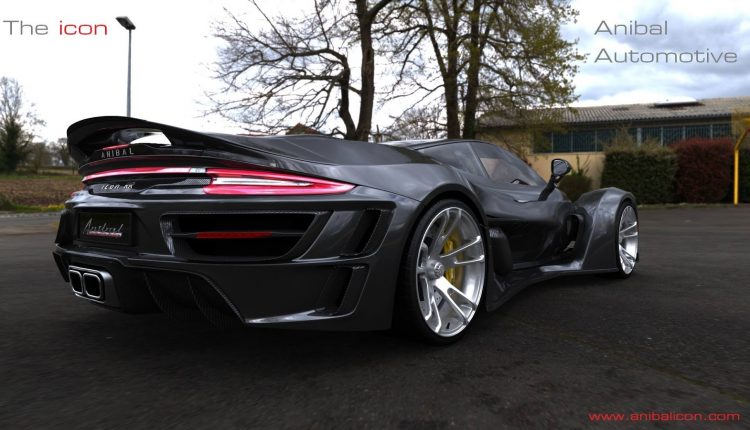 Every now and then a new automaker surfaces and announces their intentions to shake up the supercar market with their new machine. Well today is another one of those days as Anibal Automotive from Montreal, Canada have released a preview of their new machine.
Like many supercar companies before, they are making some rather serious claims when it comes to the performance of their first model called Icon.
Anibal have decided to not start from scratch with their product but rather use the very fast, tried and tested Porsche 911 Turbo S as the base which means uses the same chassis and twin-turbo six-cylinder engine as the German sports car. The biggest difference other than the completely insane styling is the Anibal version will reportedly pack a whopping 920 horsepower compared to the stock power output of 552.
Design wise you can barely tell that the 911 Turbo S is the donor car but you have to applaud them on the progressive styling. It looks very much keen to take on the new hypercars of the world and if you want one, you will be one of 50 owners worldwide.
Anibal has yet to disclose the pricing of the Icon.