Each year, restaurants sell far more rice than caviar. Both of them are foodstuffs that you can love and hate – one of them is a simple staple food, the other, a luxury dish only the wealthy can – and will – afford. This small parable applies to everything from pastries to smartphones – and is especially true for the automotive industry. The affordable, everyday models are the ones the masses buy, standing at the base of the whole industry, but it's the supercars aimed at the super-rich that are the superstars, always stealing the show. Today, let us take a look at them, the top 5 most expensive supercars in the world in 2017.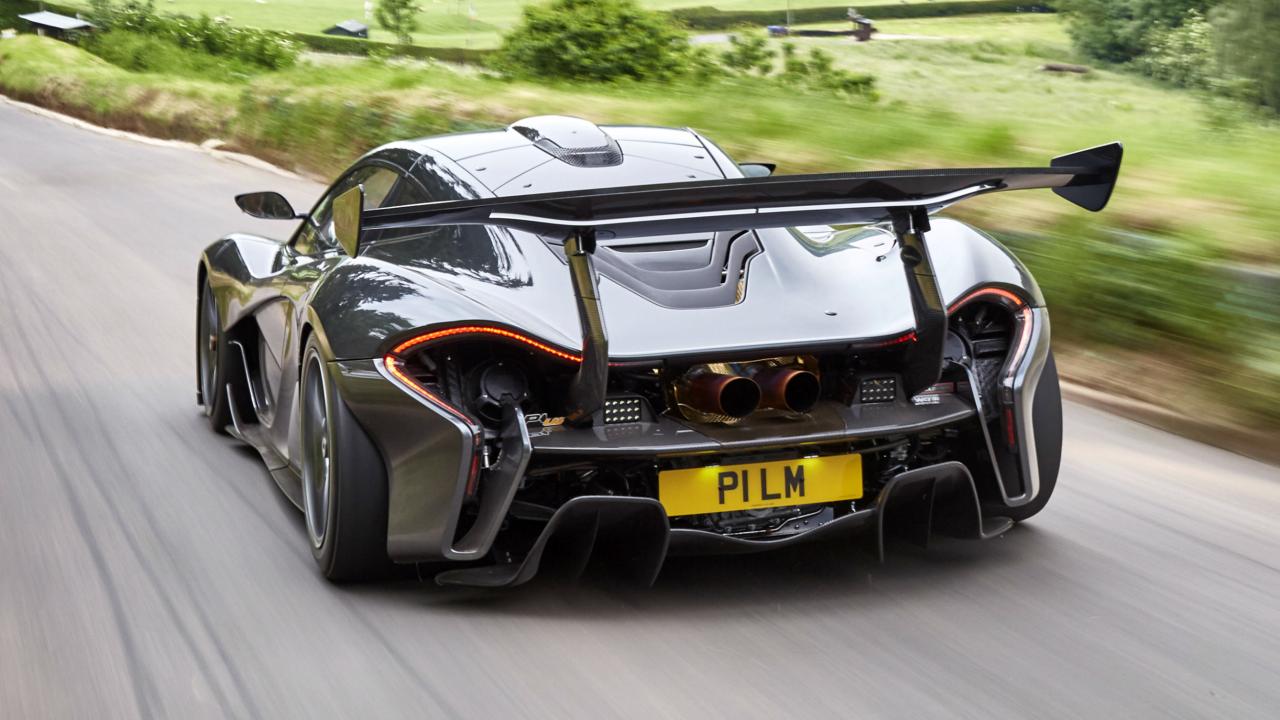 Lykan HyperSport
There are many things one might expect to come out of Lebanon but supercars aren't among them. Still, this is where Lykan HyperSport has come from – it was built by W Motors, a company originally founded by Ralph R. Debbas in Beirut, Lebanon, now based in Dubai.
The car might not have specifications as impressive as the ones below – it has a 3.7L twin-turbo F6 engine, paired with a 6-speed Sequential manual transmission or 7-speed Dual-clutch transmission, capable of the impressive feat of taking the car from zero to 62 mph in just 2.8 seconds, and allowing it to reach a top speed of 245 mph. But it has many other luxurious features, like headlights with embedded jewels (Titanium LED blades with 420 diamonds in them), a holographic display system on its central console, and gold stitching on the seats.
All this for a mere $3.4 million.
McLaren P1 LM
The McLaren P1 LM is basically the street-legal version of the manufacturer's P1 GTR track car, limited to just 58 units. Owners of the GTRs were able to bring their cars to a "street legal" status through aftermarket modifications by Lanzante Motorsport. As a result, McLaren authorized the construction of five units (plus one prototype) of the McLaren P1 LM. The car is fitted with a 986 hp 3.8-liter V8 engine, a hybrid drivetrain, a 7-speed twin-clutch automatic transmission, allowing it to hit 60 mph in 2.4 seconds, and reach a top speed of 217 mph.
The car is priced at about £3 million (approximately $3.9 million today).
Aston Martin Valkyrie
The manufacturer refers to the Valkyrie as a "hypercar" – as in the fastest street-legal car in the world. Created by Aston Martin in collaboration with Red Bull Racing and several other manufacturers, the Valkyrie is a veritable monster – its Cosworth-tailored 6.5-liter naturally aspired V12 engine has an output of 1,130 hp, aided by a Rimac-built KERS system, that allows it to accelerate from zero to 200 mph in just 10 seconds, and reach a top speed of 250 mph.
According to a press release published by Red Bull this March, all 150 Valkyries planned to be built have already been sold, at a price of around £3 million (around $3.9 million) apiece.
Ferrari Pininfarina Sergio
One of the most exclusive supercars today – only six units of Pininfarina Sergio were ever built. One of them was delivered to the SBH Royal Auto Gallery, owned by Sheikh Sultan bin Zayed bin Sultan Al Nahyan in the United Arab Emirates, and the subsequent models were sold to customers in the United States (3), Japan, and Switzerland.
This 2-seat spider created as a homage to the late auto designer Sergio Pininfarina is based on the Ferrari 458 Spider. It has a full carbon body, Ferrari's 4.5-liter F136 F V8 engine with an 8-speed manual transmission. It can accelerate from 0 to 60 in 3.4 seconds and has a (declared) top speed of 199 mph.
Originally, the Ferrari Pininfarina Sergio sold for $3 million but this August, one of the six Sergios were up for grabs in the Netherlands, with a price tag of €4.3 million (that's about $5.1 million today).
Lamborghini Veneno Roadster
Lamborghini's two-seater roadster, introduced in 2014 to commemorate the factory's 50th anniversary, was built in a limited run of only nine units. The supercar is powered by a 6.5-liter Multi Point Injection V12 engine, and fitted with a 7-speed semi-automatic transmission. It can accelerate from zero to 62 mph in 2.9 seconds, and it has a top speed of 221 mph.
At its launch, the Veneno Roadster was sold for $4.5 million each.