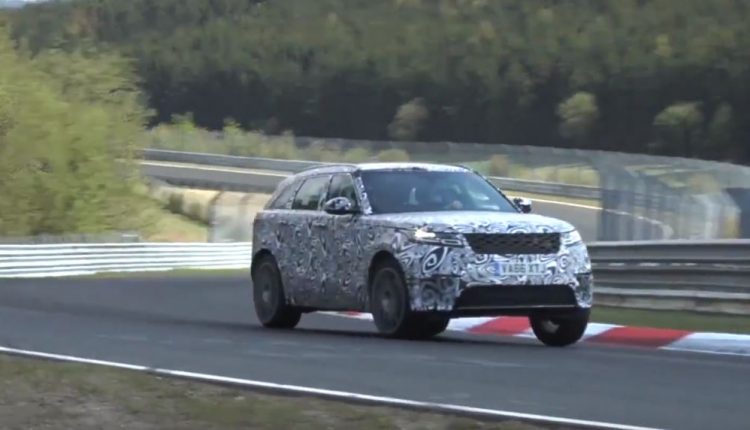 The beefy SUV has been spotted recently flying around the ring, hitting all the rumble strips along the way and making a furious noise thanks the the supercharged 5.0-litre V8.
The most powerful Velar offering at this stage is the 380 horsepower supercharged 3.0-litre V6 so if this is the SVR version, we could see the power output end up around the 540 hp mark.
Remember the facelifted Range Rover Sport SVR packs a whopping 575 horsepower so they wont want to cannibalize this model with a smaller lighter model packing the same amount of power.
It will of course receive the usual SVR styling with air-hungry intakes and a rear bumper with generously-sized exhaust tips with a diffuser-style element.
Could this knock the Alfa Romeo Stelvio Quadrifoglio off the top of the SUV perch around the Ring? We sure think so.