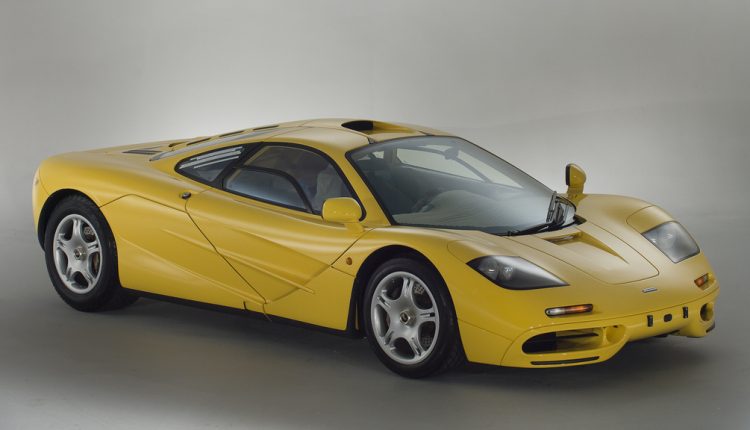 Tom Hartley Junior has probably just secured the most sought-after car their inventory has ever seen with this Dandelion Yellow McLaren F1.
Not only is it the special McLaren F1 finished in a rare hue but it has done just 239 kilometers since new which makes it that much more collectible and desirable. The dealer notes that the 239 km it has driven are from the dealer pre-delivery test drive.
This particular car was originally purchased by a Japanese customer and now Tom Hartley Junior are claiming that chassis number 060 is the lowest mileage F1 in existence. It has never been road registered and the protective packaging even remains in tact on the inside.
The car comes with all of the original items received by the owner. It includes a leather-cased owners handbook, a Facom tool chest, a tool roll with original gold-plated titanium tools and a full luggage set still in factory protective wrapping. The owner has also parted with an ultra-rare commemorative TAG Heuer watch with the chassis number engraved on the face.
I would love to know what this ends up selling for because it might just melt our faces off but this is as close to a garage queen as they get and will likely sit in silence wherever it ends up.
1997 Dandelion Yellow McLaren  F1