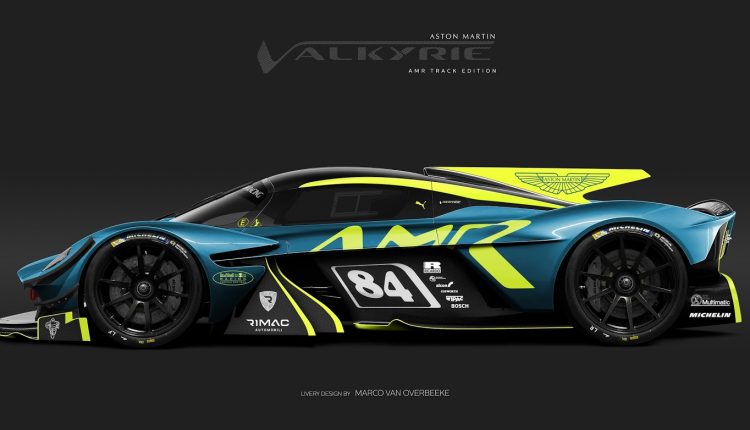 Aston Martin have yet to show the final production version of the road-going hypercar let alone the track-only version but that has not stopped Marco van Overbeeke from giving it a go.
The track-only version of the Valkyrie will be limited to just 25 units with Formula 1 like performance and this will be achieved thanks to some serious downforce being produced.
Overbeeke has designed a more prominent front splitter and two canards on either side of the bumper. Additionally, the carbon fins on the sides have been modified and a large shark fin has been installed to aid in stability.
Final digital modifications include center-locking race wheels with Michelin slick tires and some fantastic looking liveries. Which is your best design?