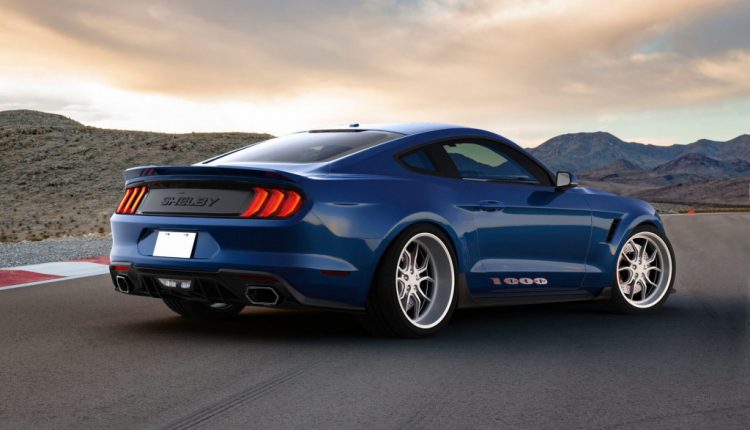 Shelby surprised everyone at SEMA last week with the unveiling of a high-powered version of the new sixth generation Ford Mustang.
This is the revival of the Ford Shelby Mustang 1000 and it has been confirmed for 2018 production with a run of just 50 units per year.
The transformation can be applied to any sixth-gen Mustang GT and includes not only a potent powerplant but also numerous chassis mods and the rather sexy body kit.
So what is powering this muscle machine? There is a 5.2-litre V8 with a huge 4.5-litre Whipple supercharger attached to it.  Shelby adds other mods to support big power, like a high-flow fuel system, a new intercooler, transmission reinforcements and ECU re-calibration.
There is one major downside with this package though as it is only designed for track-use and is not road legal. With it's track-focus setup comes some track-focused equipment too. New suspension, uprated wheels, tyres and a beefy Brembo braking system are some of the components installed during the upgrade.
All of this comes at quite a steep cost. Anyone considering the car will need $169,995, plus a donor Mustang GT.