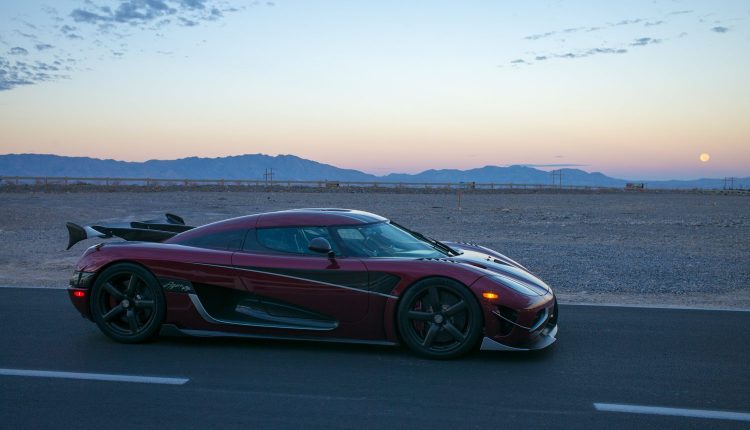 Koenigsegg factory driver Niklas Lilja climbed into an Agera RS on Saturday and casually hit a top speed of 284.55 mph (458 km/h) on a highway near Las Vegas.
The mighty hypercar achieved an average speed 277.9 mph (444.6 km/h) on an 11 mile stretch of highway which was shut down to facilitate the record attempt. The previous top speed record was held by Bugatti in the Veyron Supersport which was 269.86 mph.
The car used for the attempt was the same customer car that broke the 0 to 400 km/h to 0 record a few weeks back.