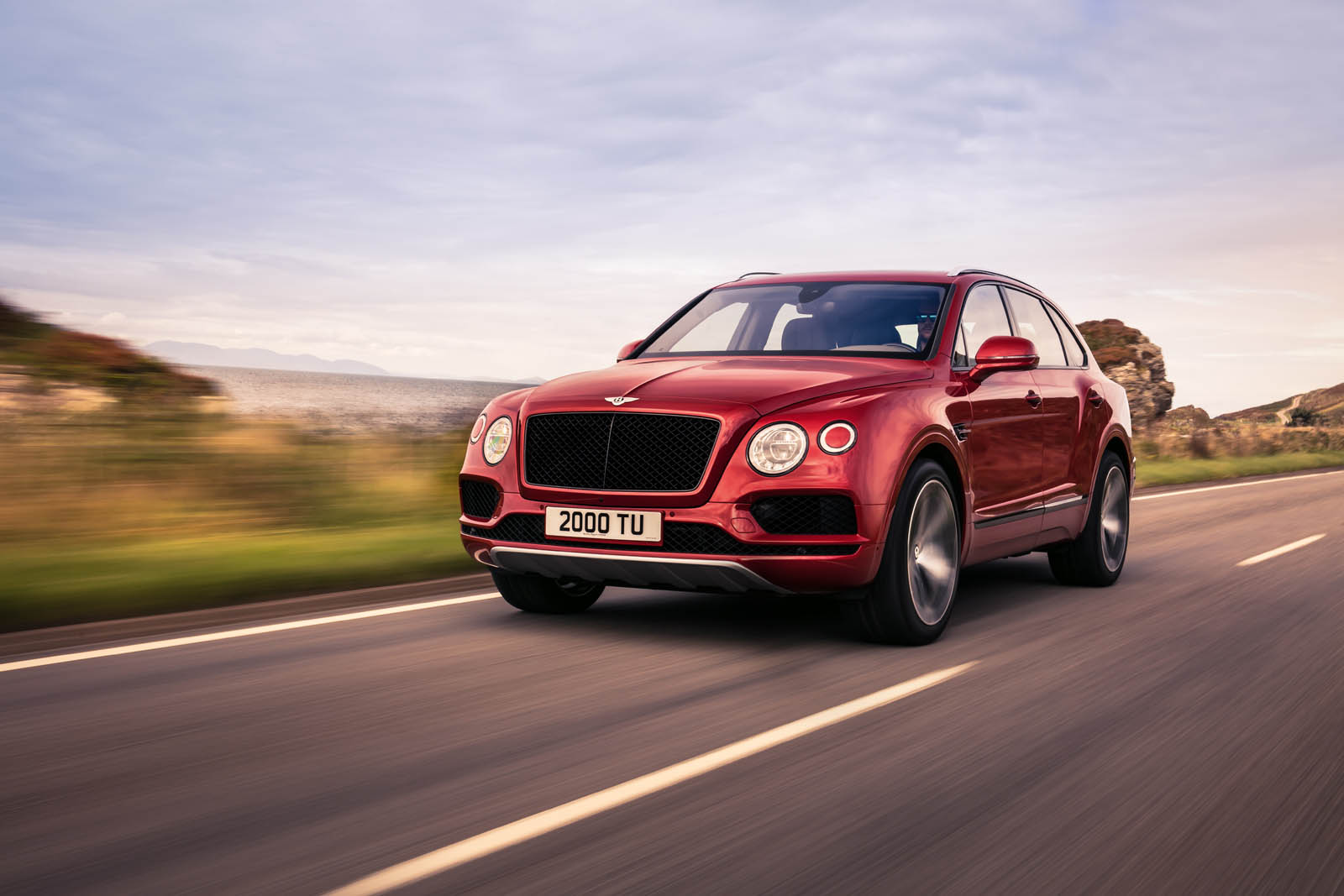 Bentley are very well known when it comes to W12 powerplants and actually makes more twelve-cylinder engines than any other automaker but now they are offering a V8 in their big SUV called the Bentayga.
The 4.0-litre twin-turbo V8 kicks out 542 horsepower and 770 Nm of torque which is less than the 600 hp and 900 Nm from the 6.0-litre W12 but both have a similar 100 km/h sprint time. The V8 will take 4.4 seconds to hit the benchmark speed while the W12 does it in 4 seconds flat.
Although the V8 means the car weighs 45kg less, it still tips the scales at 2.4 tons so you will need some serious stopping power. Not only are the carbon-ceramic brakes the largest ever made, the front discs are the biggest brake discs offered on any car in production: 440 mm, with ten-piston calipers up front (and 370 mm discs at the back).
At 17 inches, those front discs are bigger than the wheels on most cars! No wonder the Bentayga offers wheels ranging from 20 to 22 inches.