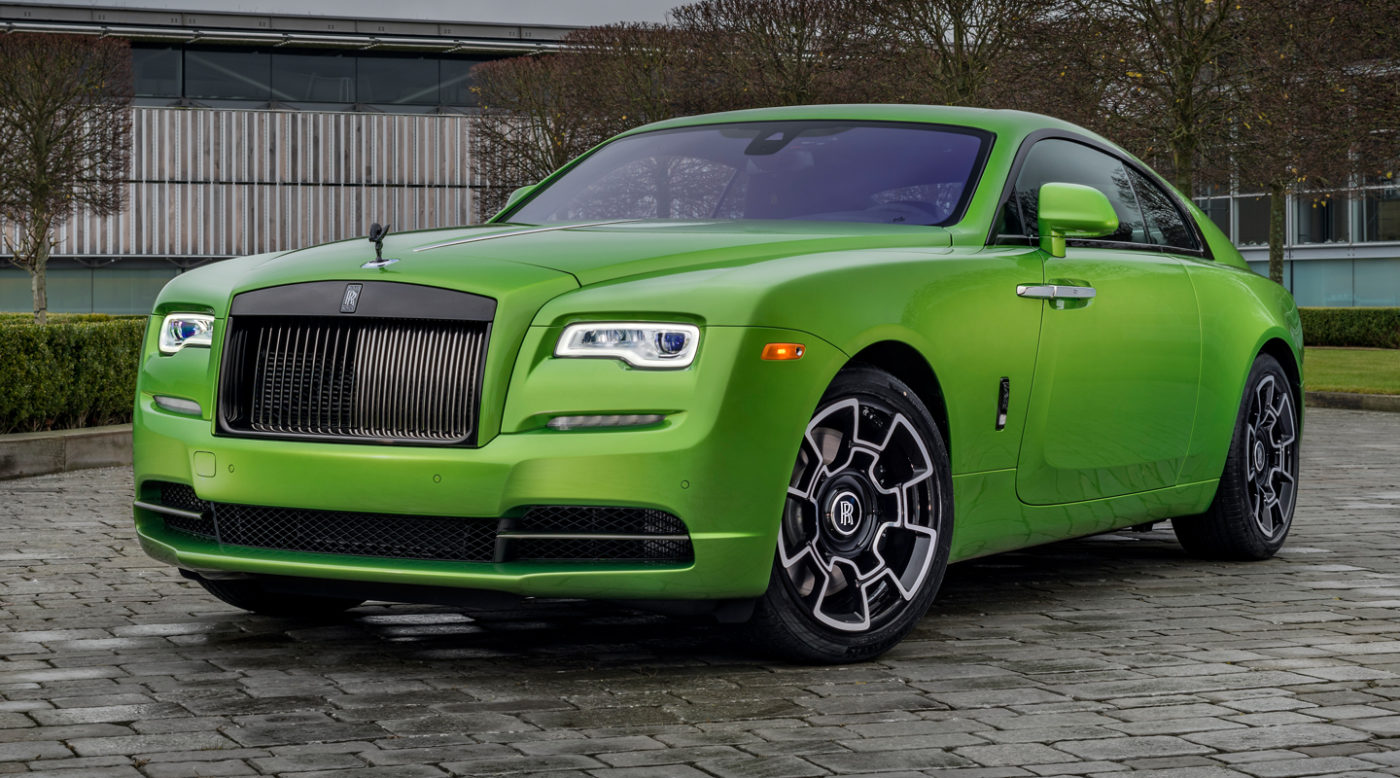 Bright green paint jobs are generally better suited to Lamborghini's and some of the BMW M cars but what about a Rolls-Royce Wraith Black Badge?
What he see here is the one and only car in the world currently painted in this color and it's completely bespoke. This truly is a unique car and even the President of Rolls-Royce asked Rolls-Royce La Jolla who spec'd the car because he liked how outside of the norm it is.
O'Gara Coach La Jolla is the dealership who has the Java Green Roller up for grabs but the price will only be disclosed to those interested.
Personally I think it works like a charm but everyone can make up their own opinion.