Many manufacturers offer a drop top version of a specific model to give the driver a better experience thanks to the feeling of wind in your hair and the sound of the engine growling from the exhausts. This is a simple top 5 list of the fastest convertible cars you can buy. Yes there are some topless exotics that are a lot faster but they are either a limited run or already sold out.
1) Audi R8 Spyder V10 Plus
Ingolstadt's all-new 2018 Audi R8 Spyder V10 Plus is the fastest convertible model from the brand. Like the R8 Plus coupe, the drop-top variant packs a wailing 5.2-litre V10 engine that packs 610 horsepower and 560 Nm of torque. This equates to an increase of 70 hp and 20 Nm of torque over the regular model.
With that power output, you will sprint to 100 km/h in just 3.3 seconds and go all the way to 203.8 mph (328 km/h).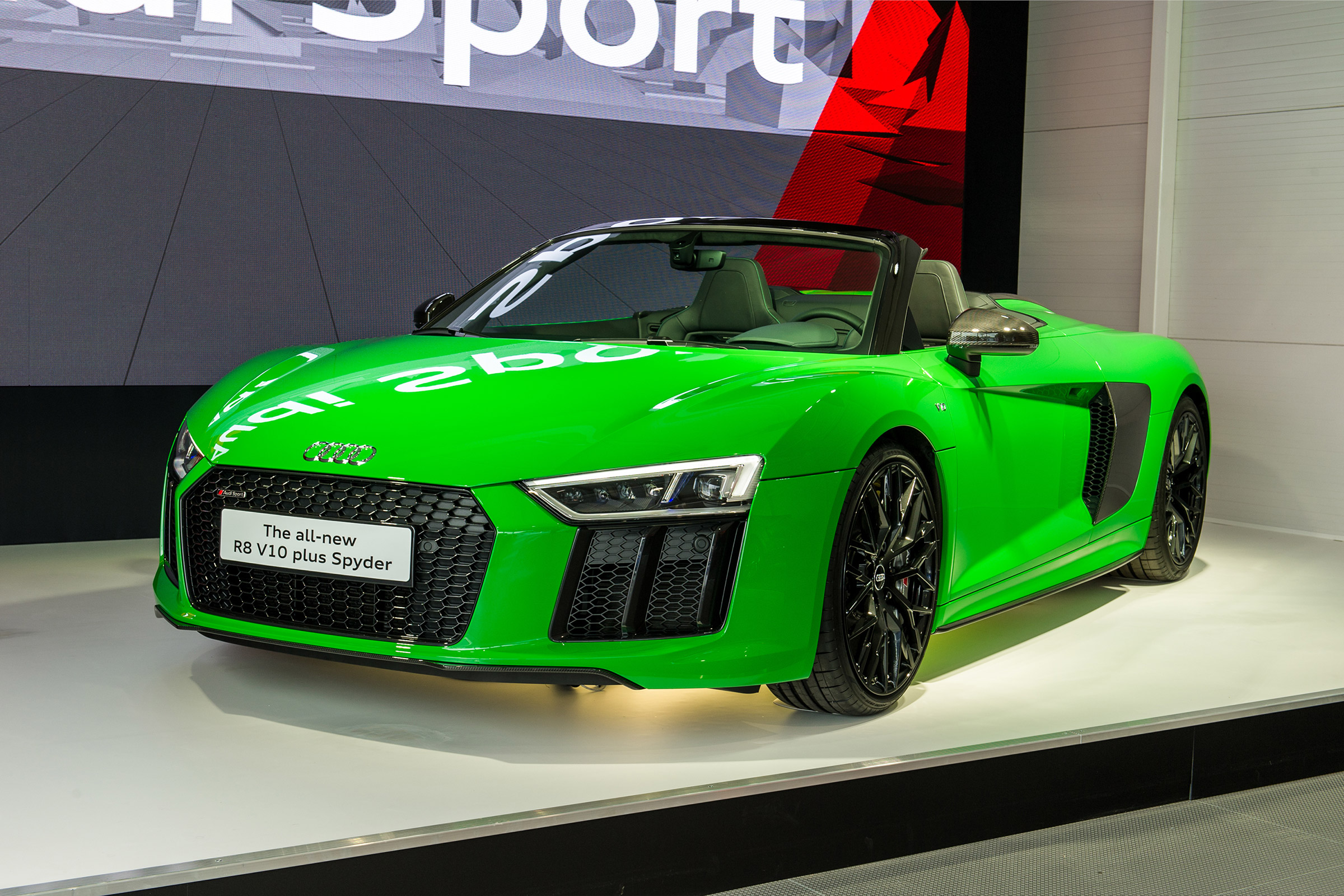 2) Porsche 911 Turbo S Cabriolet
The new Porsche Turbo S Cabrio is an all-wheel drive car that packs some astonishing performance figures. Its big-bore 3.8-litre engine has virtually no turbo lag which will undoubtedly scare the living hell out of passengers who have not been around supercars of the past five or six years.
Thanks to it's 580 horsepower and 750 Nm of torque, you will launch the car to 100 km/h in just 2.9 seconds and go all the way to a very rapid 205 mph (330 km/h).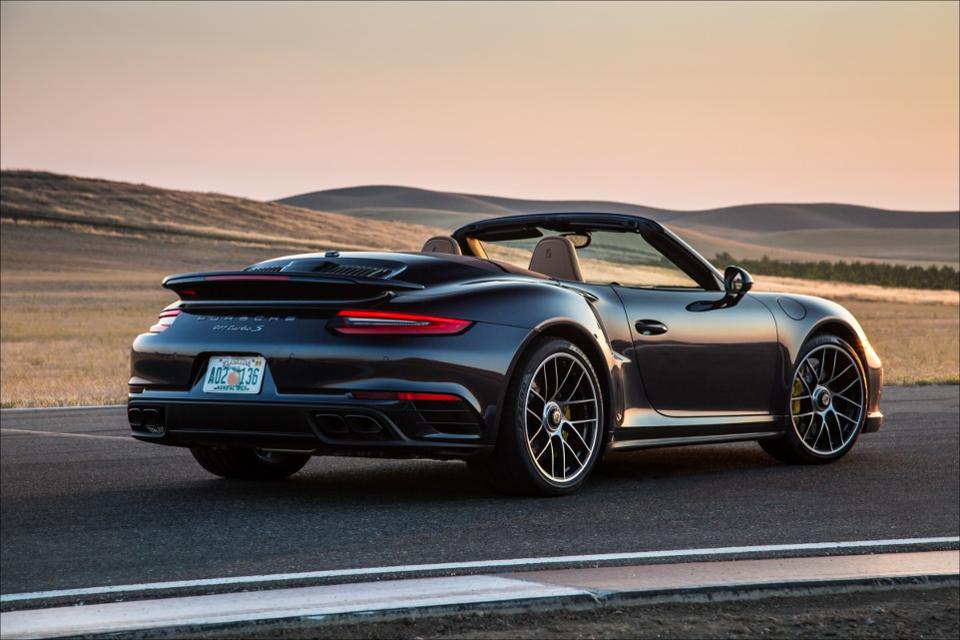 3) Aventador S Roadster
The biggest beast of the lineup and the only one packing a full blown naturally aspirated V12 means it is at a bit of a weight disadvantage but thanks to the 730 horsepower on tap it will certianly not be left behind. It also packs Lambo's four-wheel-steering system which is said to give better low speed agility and high-speed stability.
Engage launch control on this car and you will be at 100 km/h in just 3 seconds and will scream and shout all the way to 217 mph (350 km/h).
With a price tag starting at $460,000 you will need to have a healthy wallet or strike it good at Lottoland.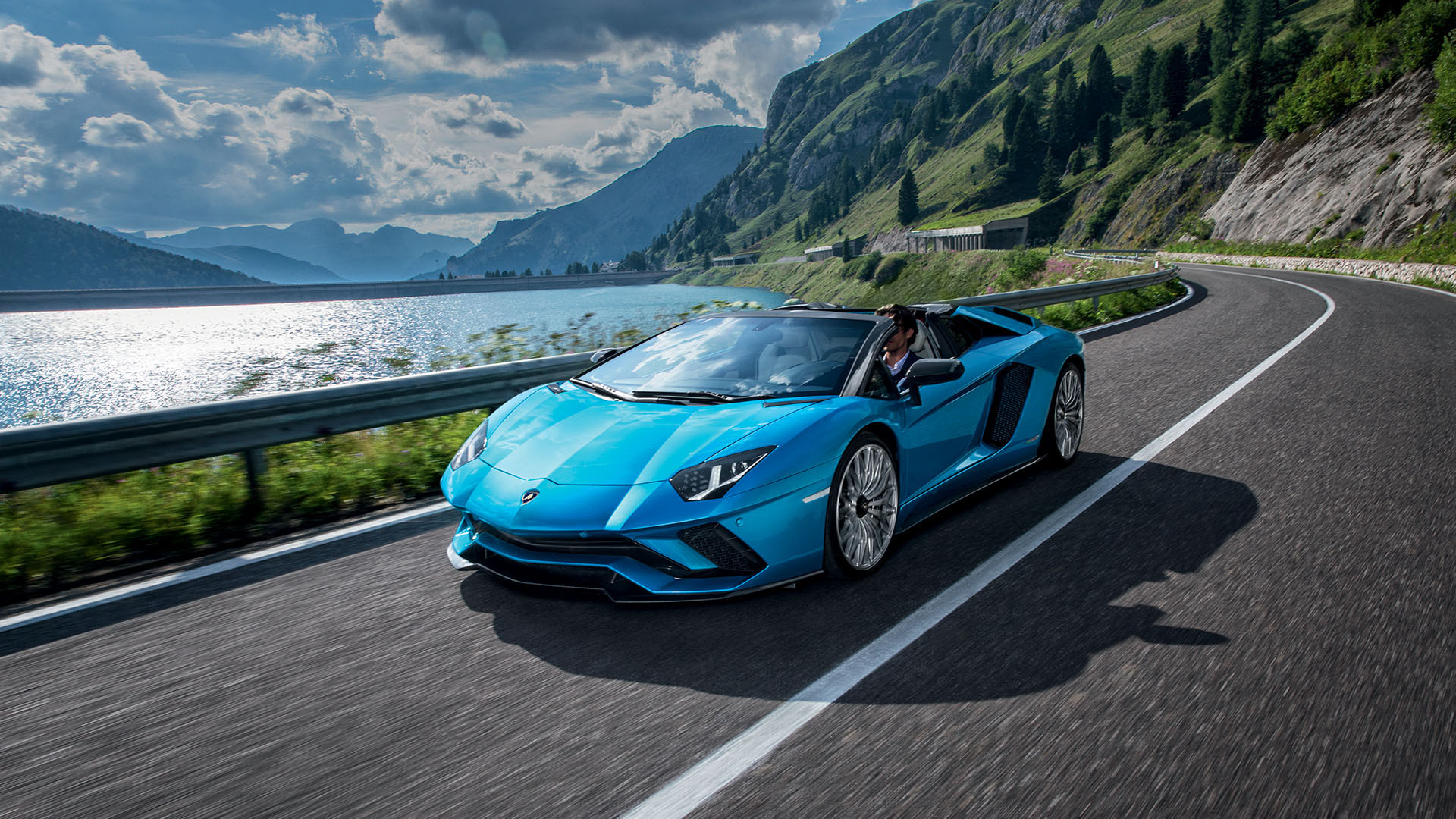 4) Ferrari 488 Spider
Maranello's twin-turbo V8 packs 660 horsepower and 760 Nm of torque. Along with some electronic wizardry, it can sprint to 100 km/h in just 3 seconds and 200 km/h in just 8.7 seconds.
Even more significantly, a razor-sharp throttle response time of just 0.8sec essentially eliminates the turbo lag typical of this kind of engine.
Top speed is around 325 km/h.
5) McLaren 570S Spider
The 'baby McLaren' might be their smallest and most entry-level offering but the twin-turbo V8 still pumps out 562 hp and 600 Nm of torque. Thanks to it's smaller carbon fibre tub it can sprint to 100 km/h in just 3.2 seconds and go all the way to 204 mph (with the roof up).
It's got the theatrical dihedral doors plenty of street presence and proper supercar looks.