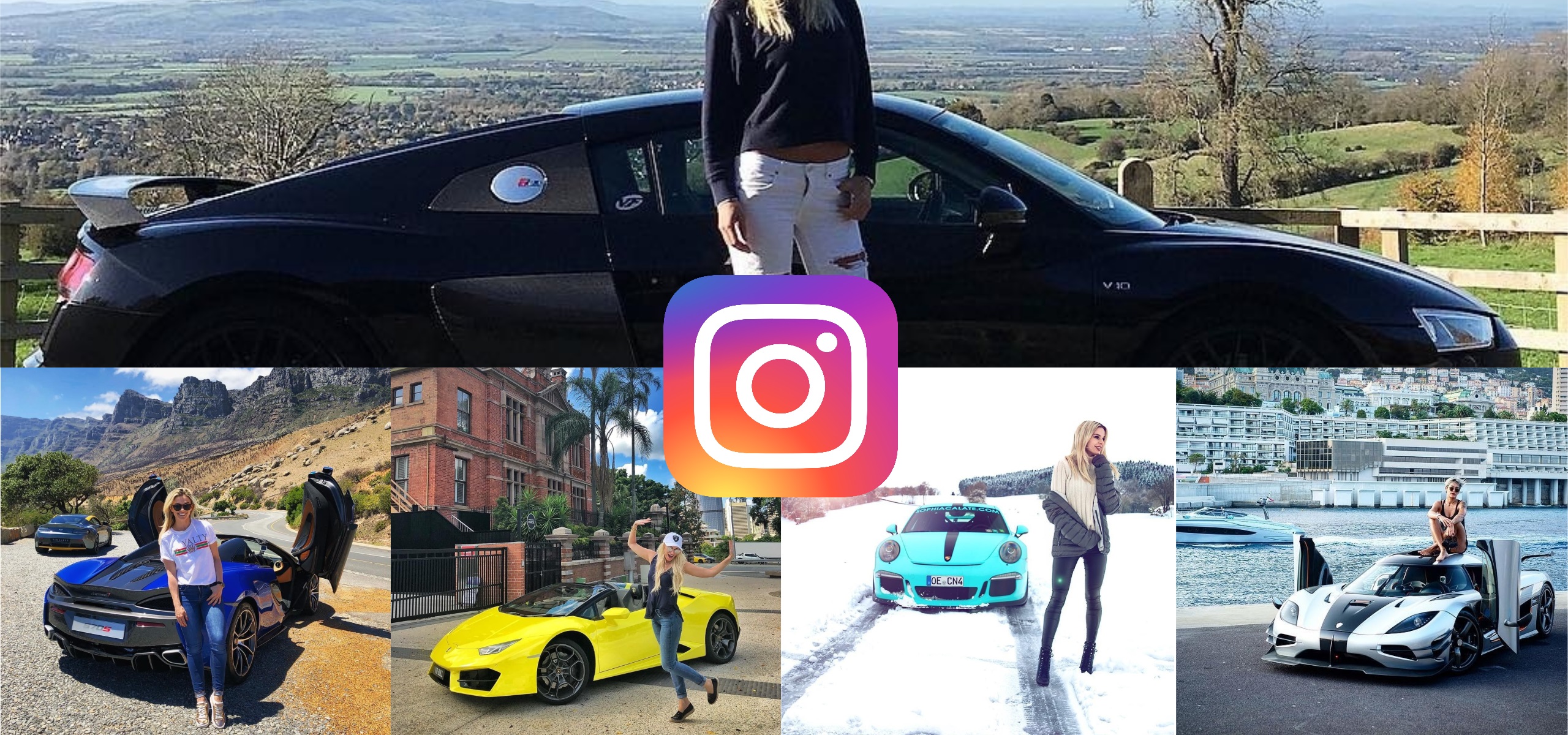 There are some top quality content producers out there in the automotive world and some of them are ladies absolutely killing it. Check out the list below in no particular order of the top 10 female car Instagram accounts to follow.
With over 600,000 followers and climbing very rapidly, this blonde (obviously) content producer living in Dubai is absolutely owning it at the moment!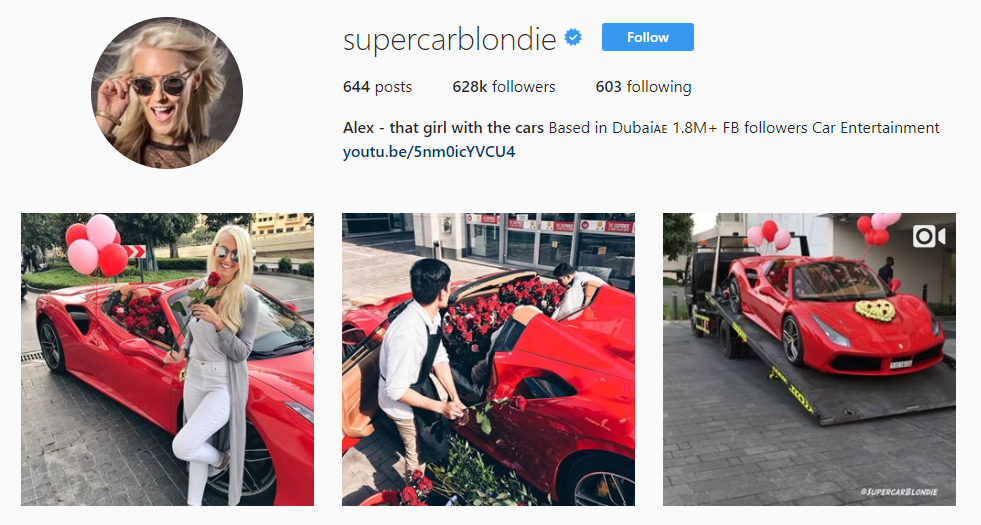 Tihs German blonde not only provides fantastic automotive content but also owns a Porche GT3, Golf GTI Clubsport and will soon take delivery of a new Audi R8 RWS.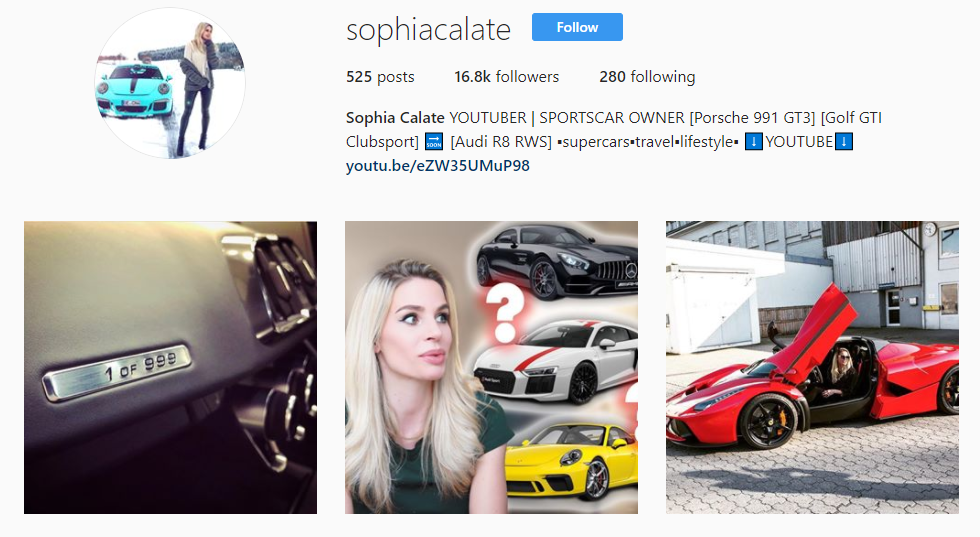 3) @hey_sai_y
As her Instagram bio says, "Troublemaker and supercar vlogger but mostly troublemaker" she produces great (and sometimes viral) content. The fact that she owns a Lamborghini Aventador SV Roadster and Mercedes-AMG C63 S add to the profile.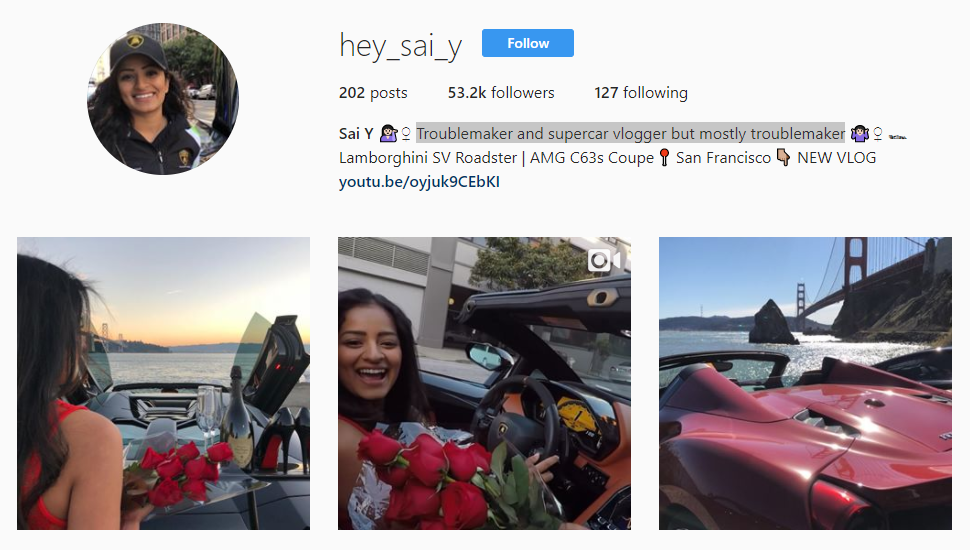 Blonde bombshell from South Africa currently living in the UK being a content creation queen in the automotive and fitness industries!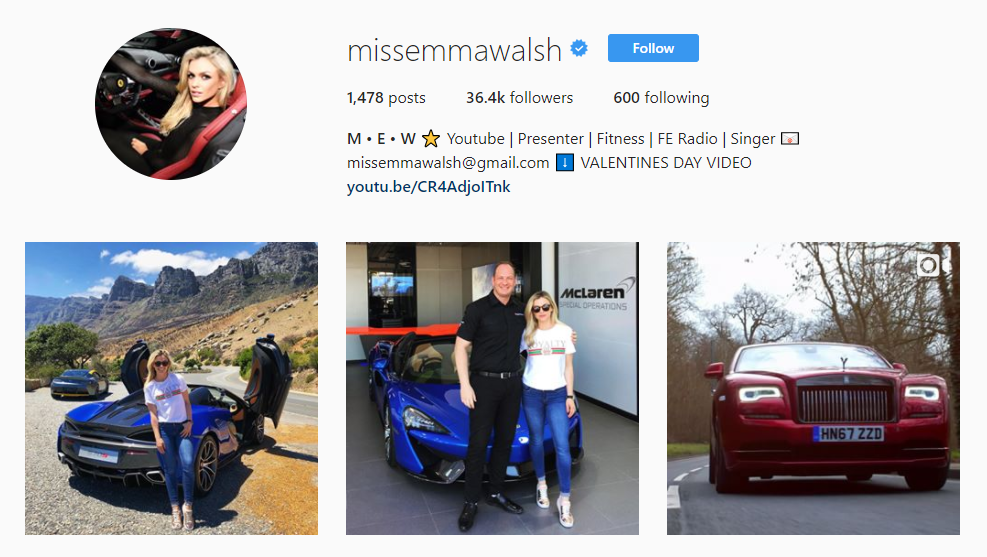 5) @queenb_uk
As her handle suggests, this brunette lives in the UK and makes top-notch YouTube clips and fantastic Instagram content for the petrol heads around the world.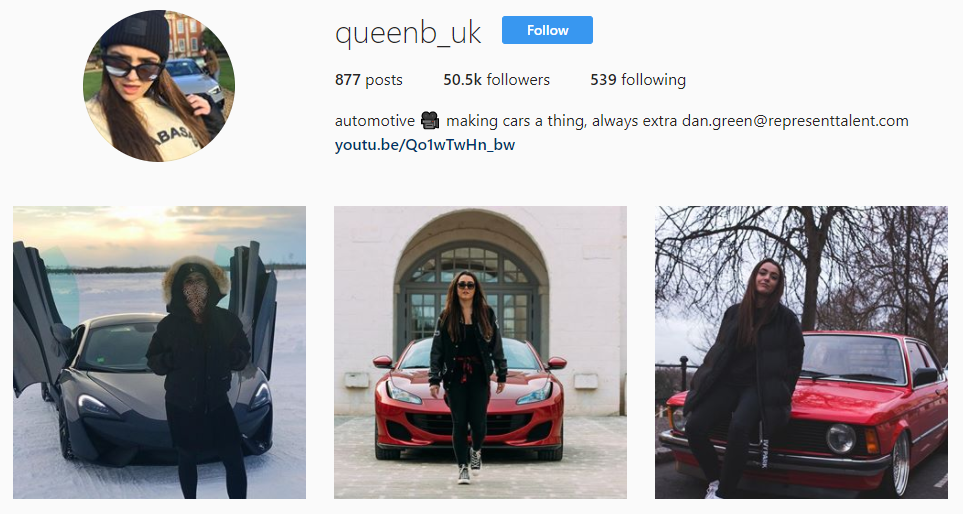 Some local talent from South Africa who is obsessed with anything that goes fast and attends many events to provide good local content.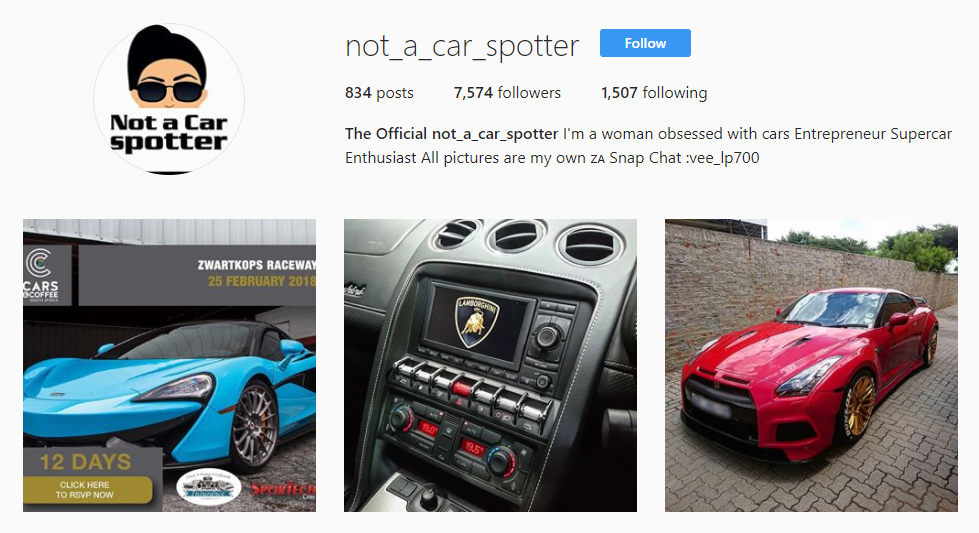 7) @xlitebritex
Other than the fact she is a blonde hottie, she is also a huge gearhead and she likes to drift!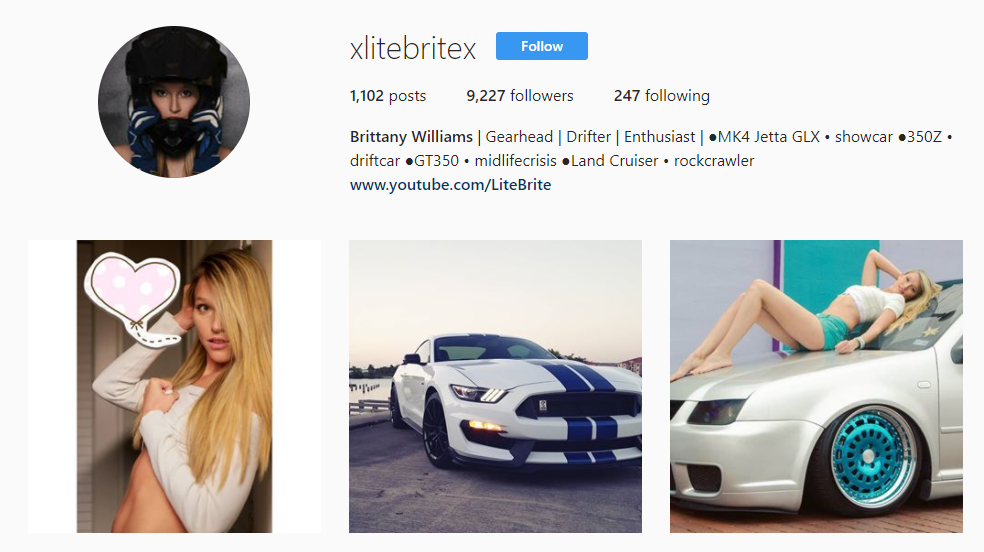 Noit only is she a racing driver, she also owns a Koenigsegg Agera One:1. Enough said.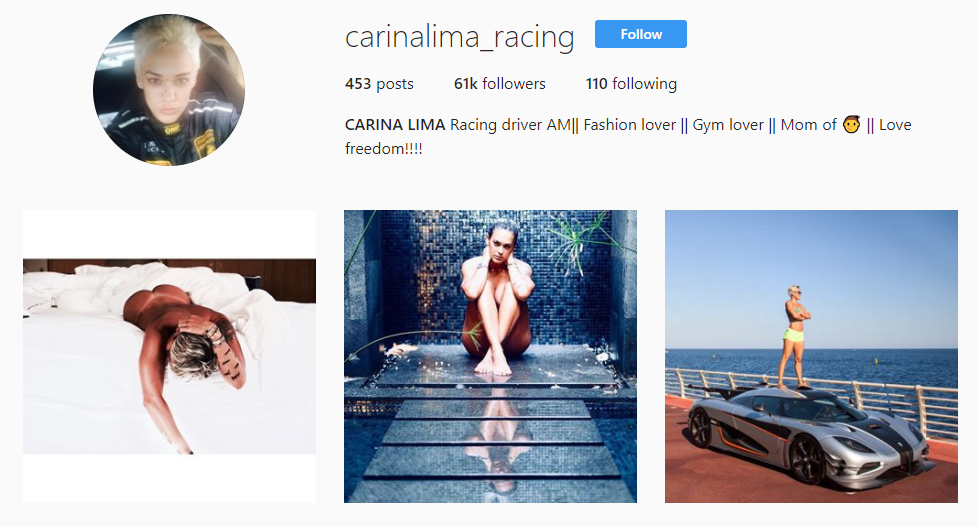 UK based supercar aficionado with a fairly new YouTube channel but with access to many special machines.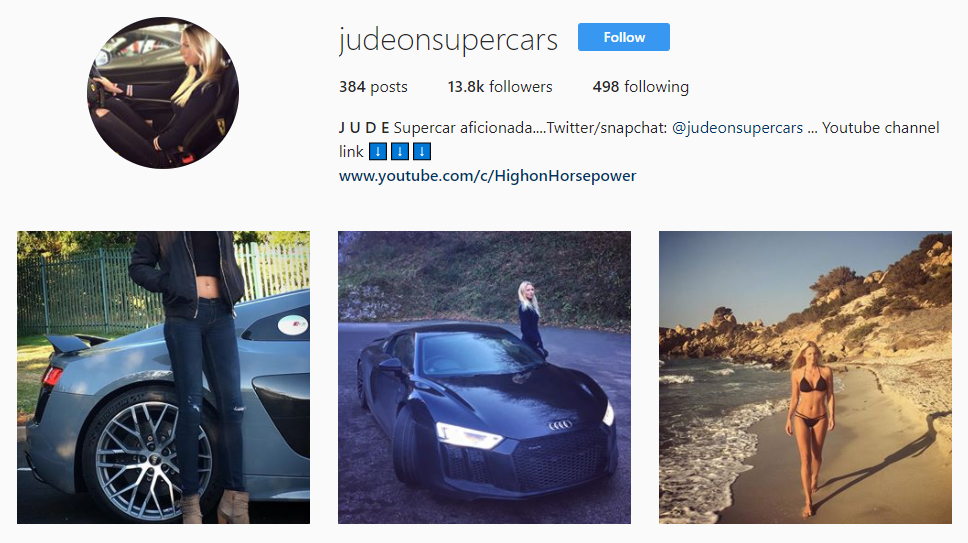 Some more local talent (South Africa) and the official photographer for Lamborghini Owner's Club of South Africa.