2018 looks set to be an incredible year in the high-performance car market as there are currently a handful of remarkable vehicles available. Those with deep pockets are spoilt for choice right now, but they may also have to join a waiting list before they can get behind the wheel of a few of these sought-after automobiles.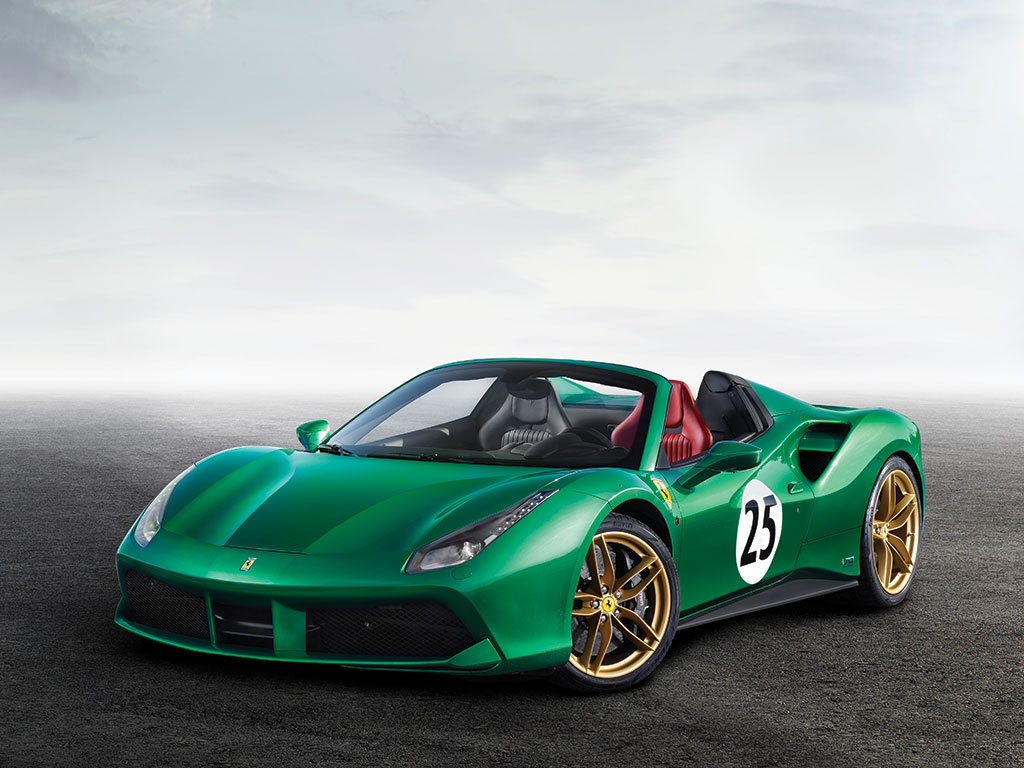 Here are a few of the most desirable high-end cars available right now:
Bugatti Veyron
The breathtaking Bugatti Veyron, named after the racing driver Pierre Veyron, is a remarkable high-performance vehicle which provides a scintillating driving performance. There are only 450 in the world so they are a rare breed, but those lucky enough to get behind the wheel will be driving the world's fastest production convertible with a blistering top speed of 253 mph and a 0-62 time of 2.4 seconds. Unsurprisingly, those that can afford it may have to wait to find one of these vehicles and the typical market value is around £1,350,000.
Ferrari 488
The iconic Italian manufacturer has a long history of producing a few of the world's most desirable high-performance vehicles and the 488 does not disappoint. Featuring their trademark bold looks along with F1 technology and an almighty twin-turbo 3.9-litre V8 engine, the 488 is incredible to drive and this is enhanced by the razor-sharp handling. The 488 has a top speed of just over 200 mph with a 0-60 time of three seconds flat. The GTB model will cost around £214,950 and you could be lucky and find one from a specialist high-performance used car dealership, like Romans International.
Rolls Royce Phantom
You may have to join a lengthy waiting list to drive this luxurious vehicle, but it is sure to worth the wait. The Rolls Royce Phantom is a beautiful car which offers the pinnacle of luxury. It is sure to turn heads thanks to its stunning design, plus the upmarket interior feels more like an elegant lounge than a cabin. The bespoke craftsmanship is something to behold and the driving experience is highly enjoyable thanks to the V12 engine and strong road presence. The typical market value of one of these sought after vehicles is around £360,000.
Lamborghini Aventador
A truly stunning high-performance vehicle which utilises the tradition from the Italian brand along with innovation for a revolutionary sports car. With a 6.5-litre v12 engine and 730 bhp, the performance is staggering with top speeds of 217 mph and a 0-62 time of a mere 2.9 seconds. It is also a joy to drive thanks to the superb hand-finished interior with high-quality materials and cutting-edge technology. Unsurprisingly, it can cost a pretty penny at around £314,000, but those that can afford it will love this impressive sports vehicle.
Maserati GranTurismo
Cars do not come better looking than the Maserati GranTurismo, which is sure to turn heads wherever you go thanks to its gorgeous design. It is also a head turner due to the powerful V8 engine allowing top speeds of 183 mph and a 0-62 time of 4.9 seconds. This is widely considered to be one of the best looking cars available, but it is much more than an attractive vehicle and any owner will enjoy the thrill of getting behind the wheel and putting their foot down. The Maserati GranTurismo can be found for around £50,000 in the used car market, but you may need to find a specialist dealer.
These are just a few of the most desirable high-performance vehicles currently on the market. Although you may have to join a waiting list and have deep pockets, they all provide an astonishing driving experience that anyone with a need for speed will adore.