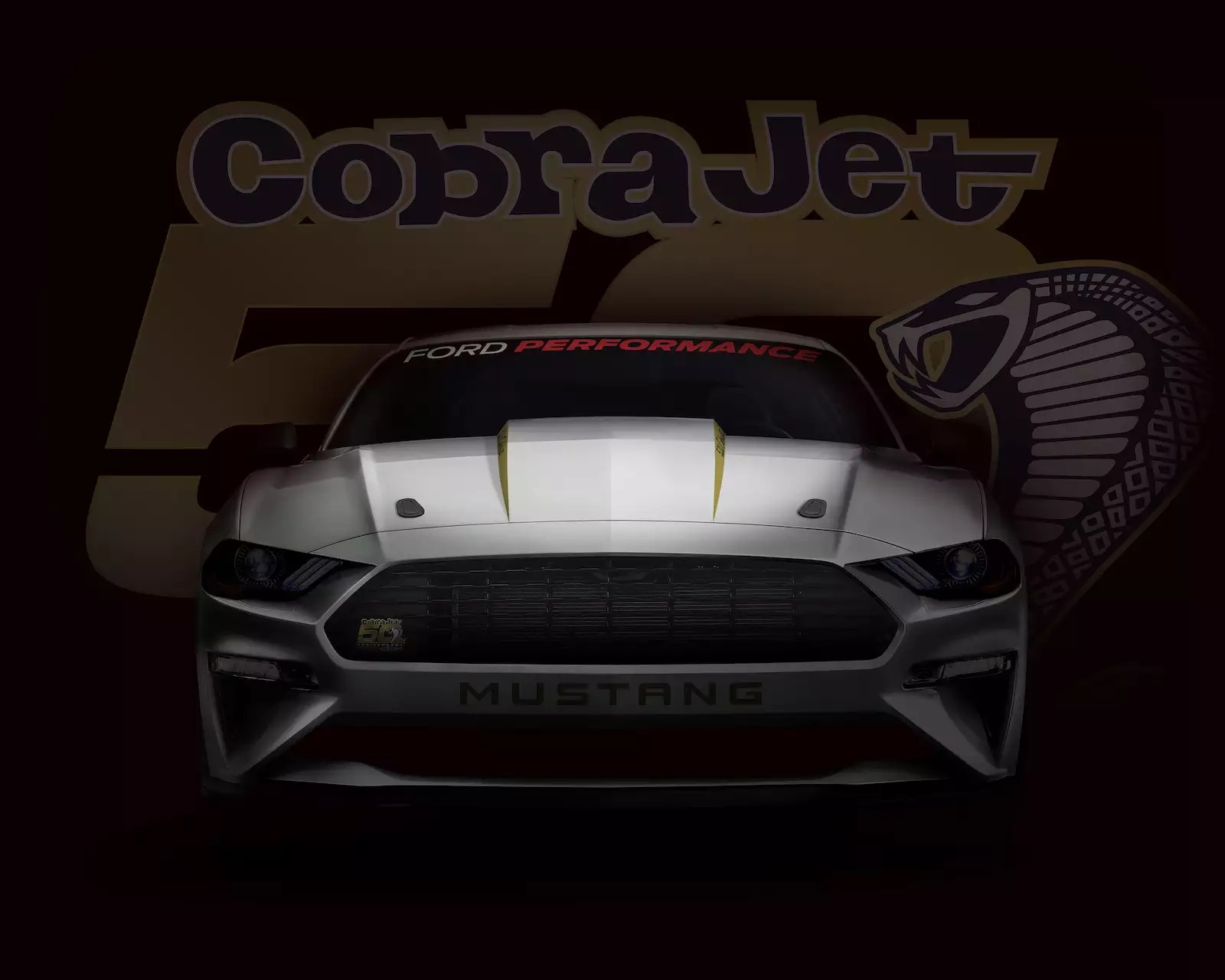 Ford has just released some new information about their purpose-built, drag strip-only Mustang known as the Cobra Jet.
They are claiming that the new Cobra Jet will be the fastest car in a straight line with the iconic stallion badge on it with a predicted quarter mile time of mid 8 seconds at a speed of 150 mph (241 km/h).
Like its predecessors, the 2018 Cobra Jet pays tribute to the 1968 Cobra Jet drag racer, a car that wiped the floor with its competition at the 1968 NHRA Winternationals. That legendary car turns 50 this year, so Ford Performance Parts has made the 2018 Cobra Jet extra special.
"From the very first Mustang Cobra Jets dominating the 1968 NHRA Winternationals to our modern-day Cobra Jet racers, the Ford Performance Parts team continues to build the Cobra Jet brand based on its success at the track over five decades," commented Eric Cin, global director of Ford Performance Parts.
Powering this drag-racing beast is a supercharged 5.2-litre Coyote V8 with an estimated 1000 horsepower (no output figures have been provided). As for the suspension, there is a multi-link set-up out front and a 9-inch live-axle beam at the rear, with coilovers all round to keep the Weld Racing wheels grounded. Inside, a NHRA-certified roll cage is fitted to ensure the occupants' safety in any potential accident.
Ford will only be offering 68 examples with the full specification being released in due course.