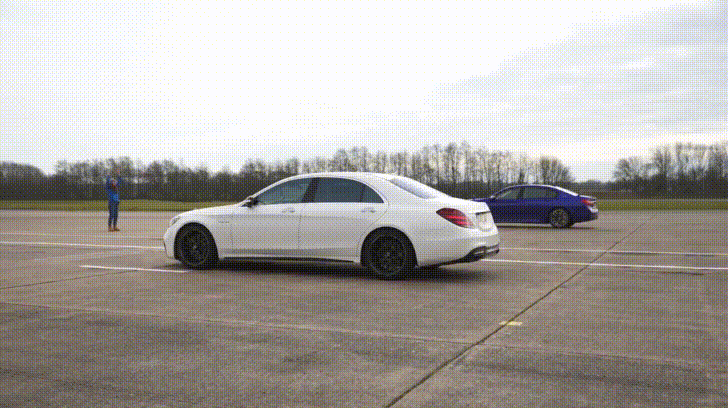 The drag-crazy crew from CarWow have filmed another very intriguing race but this time they used the rapid German limousines known as the BMW M760Li xDrive and the Mercedes-AMG S63 Sedan.
Even though the Bimmer packs a beastly 601 hp (448 kW) 6.6-litre twin-turbo V12, the Merc's smaller and lighter 4.0-litre biturbo V8 pushes out an impressive 603 hp (450 kw).
The race is very close and without giving too much away we must note that the S63 used in the video did not feature 4MATIC+ system as this is how they are sold in the UK (and of course South Africa).