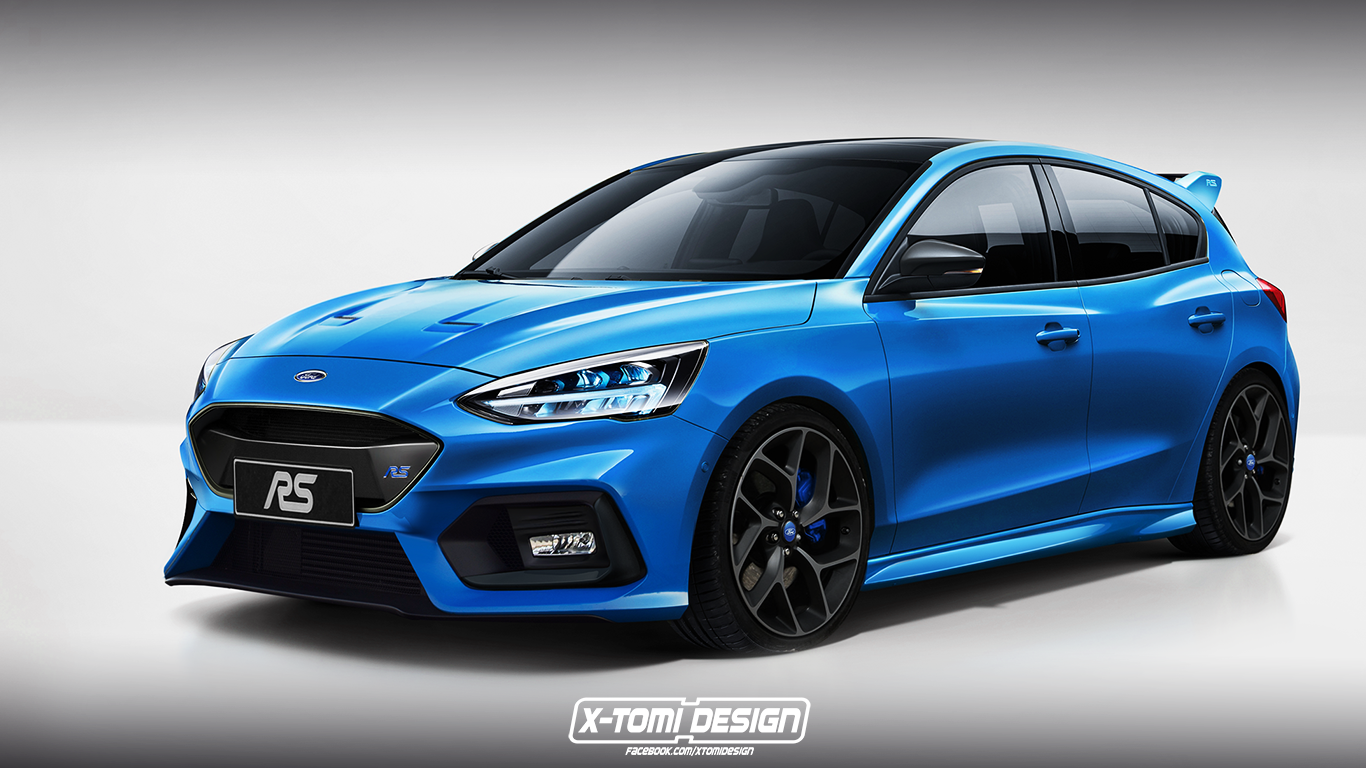 The new Ford Focus was revealed yesterday and there was a lot of controversy with the styling being far too similar to other hatchbacks from other manufacturers.
Us at Zero2Turbo are not too phased with this model as we are only interested in the ST but more importantly the RS variant.
The new ST is expected to be unveiled at the 2019 Paris Motor Show which will apparently soldier on with the 2.0-litre EcoBoost turbo four-cylinder albeit upgraded to produce around 280 horses.
As for the RS, Ford will likely take their sweet time with it but if the rumors are true, it will all be worth it. Dutch motoring publication autointernationaal makes a case for the 2.3-litre EcoBoost turbo four-cylinder from the current generation, but with an integrated starter generator. The 48-volt mild-hybrid system is anticipated to push the envelope to 400 metric horsepower, which makes sense condiering what the competitors are aiming for.
This is expected to show it's face in 2020 but X-Tomi Design have provided us with their take on the hottest hatch in the Ford upcoming Ford lineup.