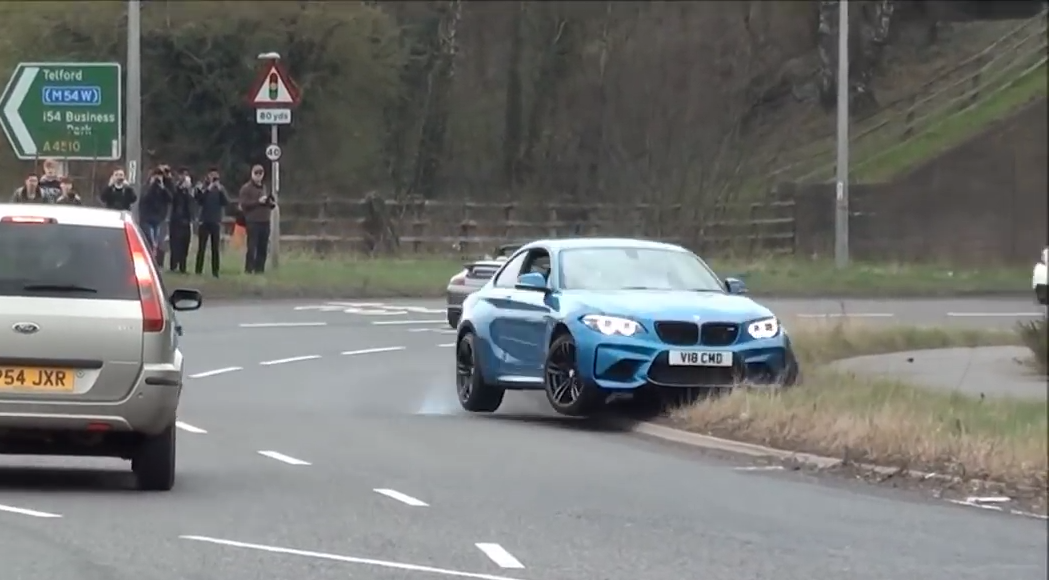 There was a fantastic lineup of cars at a recent meet in the UK which took place at the Porsche dealership in Wolverhampton.
As is the case when leaving the meet, most drivers give the crowds a little show and go but things went a bit wrong when a Long Beach Blue BMW M2 pressed the loud pedal.
In a good old oversteer effort, the driver pushes the car a bit too far, but the real problem doesn't start until he tries to correct the slide and that's because the man goes for an over-correction.
The speed at which the accident took place was moderate, so perhaps the damage sustained by the machine wasn't all that serious.