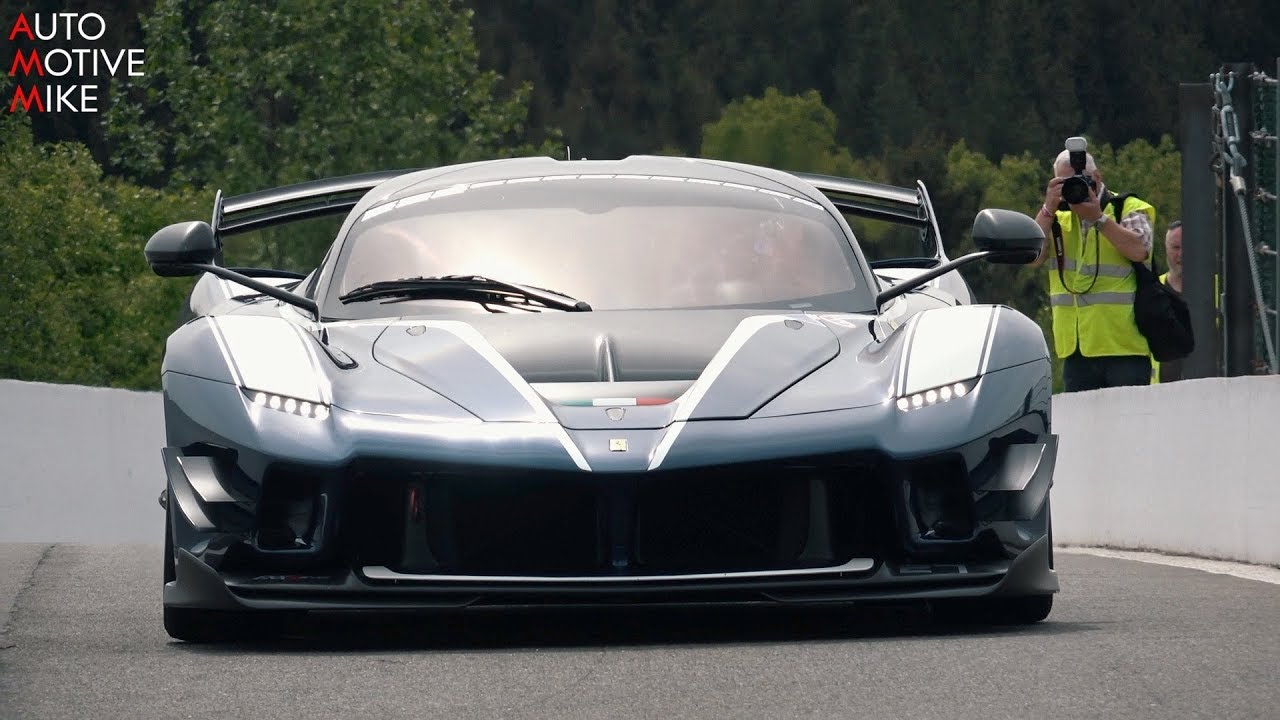 The title pretty much sums it up and it is hard to put into words how immense these prancing horses sound so plug in those headphones and enjoy the sweet sweet sound of an Italian V12 at full taps.
As a reminder, the FXX packs a whopping 800 hp from its 6.3-litre V12, producing 686 Nm of torque. The transmission incorporates features from the company's Formula 1 program, allowing for shits that happen in less than 100 milliseconds.
The FXX K Evo uses a 6.2-liter V12 producing 860 horsepower at and 750 Nm and works together with an electric motor good for 190 hp (140 kW) to enable an astounding combined output of 1,050 hp and more than 900 Nm of torque. An F1 dual-clutch seven-speed gearbox channels power to wheels that house carbon-ceramic Brembo brakes.