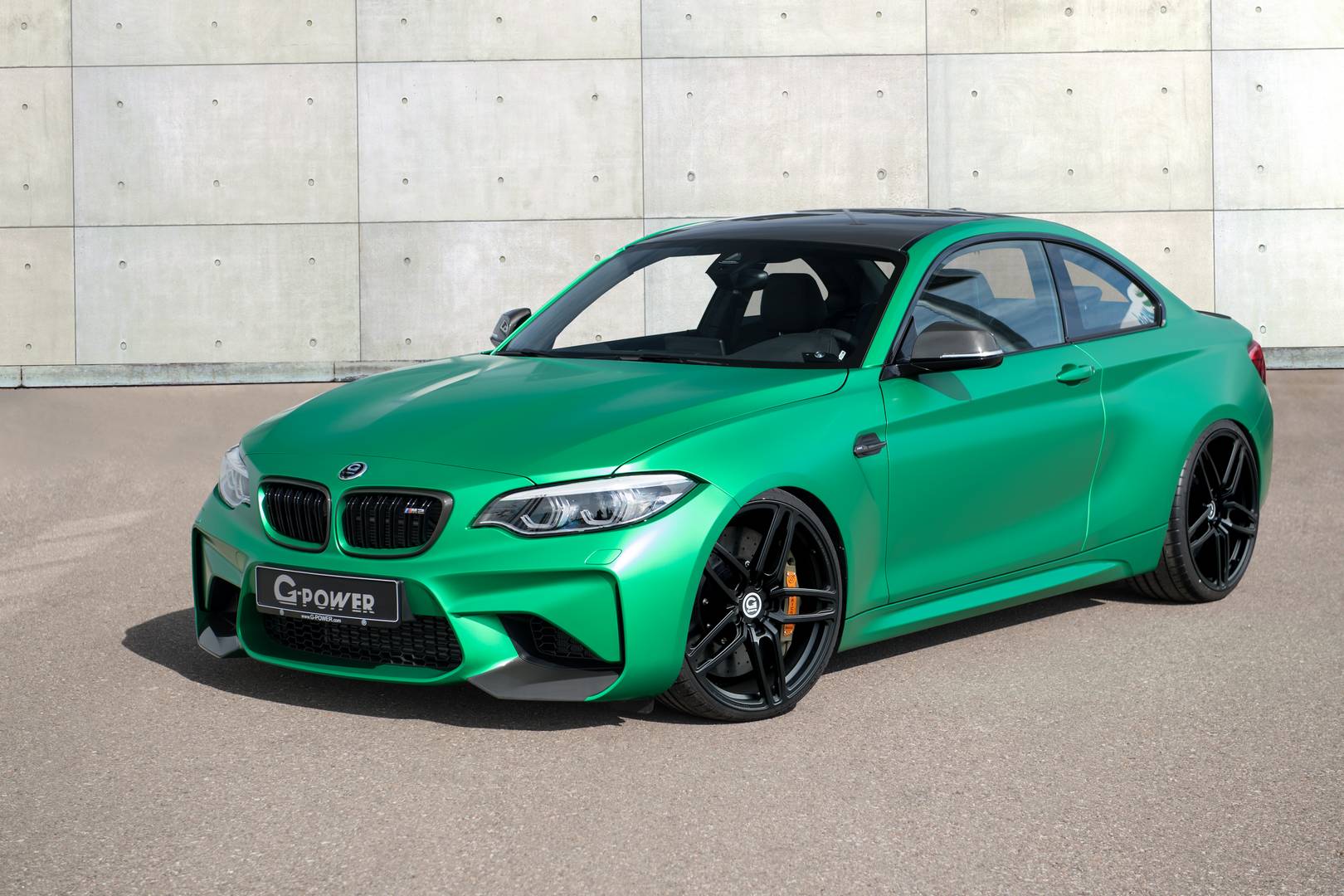 Tuning studio closely associated with BMW, G-Power, has announced a new version of the BMW M2. But the M2 from G-Power is not taking after the Competition Pack which uses the M3/M4's engine, the guys at G-Power have managed to squeeze close to 90 more horses (67kW) from the base M2's engine over that of the Competition Pack.
The G-Power M2 is powered by the familiar twin-scroll turbocharged 3.0-litre straight-six unit. In this case, it delivers 500HP (373kW) and 630Nm of twist force. This means that the G-Power gains 130HP (97kW) and the same number in torque. The key to this leap in power is an ECU optimisation, along with an optimised downpipe, a new intercooler and some modifications to the turbo including a larger compressor and turbine housing.
Thanks to the modifications, the airflow is improved and thus making for a more efficient setup. The G-Power M2's exhaust system breathes more freely and manages to stay cooler. The car as an overall package is of course a jump over the base M2 – it can now reach 100km/h from rest in just 3.9 seconds and flat out it will do over 310km/h.
In addition to the performance upgrades, the G-Power BMW M2 can be spec'd with carbon quad-tailpipes, with each pipe measuring 90mm in diameter. The ride is also improved, thanks to G-Power's G2M RS coilovers while the M2 is fitted with a set of 20-inch Hurricane RR forged wheels.
At eye-watering prices, some components of the G-Power M2 can be sold separately as well. The Performance Software will set you back €3,250.00 (approx. R48 600) while Vmax deletion starts at €668.00 (approx. R10 000). Turbo modifications will cost you €2,479.00 (approx. R37 000), downpipes €966.40 (approx. R14 500), intercoolers at €1,328.35 (approx. R20 000) and a titanium exhaust system sits at €4,996.65 (approx. R75 000). All mentioned figures are net of tax.