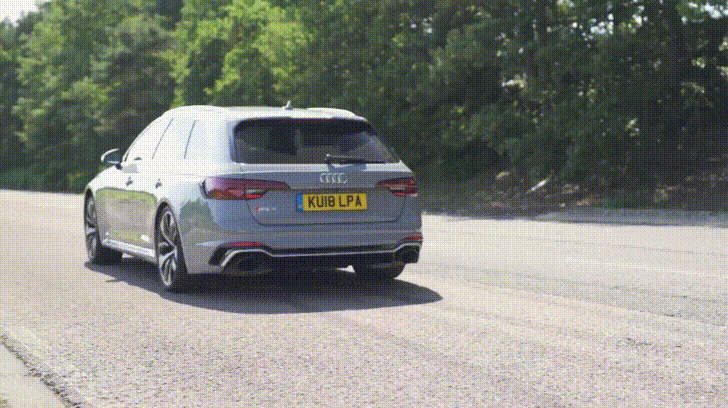 Automakers are sometimes known to be cautious when they quote performance figures and output numbers and it seems Audi were guilty of this with their new RS4 Avant.
The crew over at Carwow managed to get their hands on an example with 4,828 km on the clock and headed for a dyno test.
On paper, the 2.9-litre biturbo V6 unit generates 444 horsepower (331 kW) and 600 Nm of torque. As it turns out, these numbers are lowered by the automaker, as in fact it produced a maximum output of 460.2 hp (343 kW) during two runs on the dyno. The dyno specialist says the engine could be easily upgraded to over 500 hp (373 kW) with a simple remap of the motor's software.
Not only were they low with the horsepower number but it it actually produces about 50 Nm of torque more than what they claim.