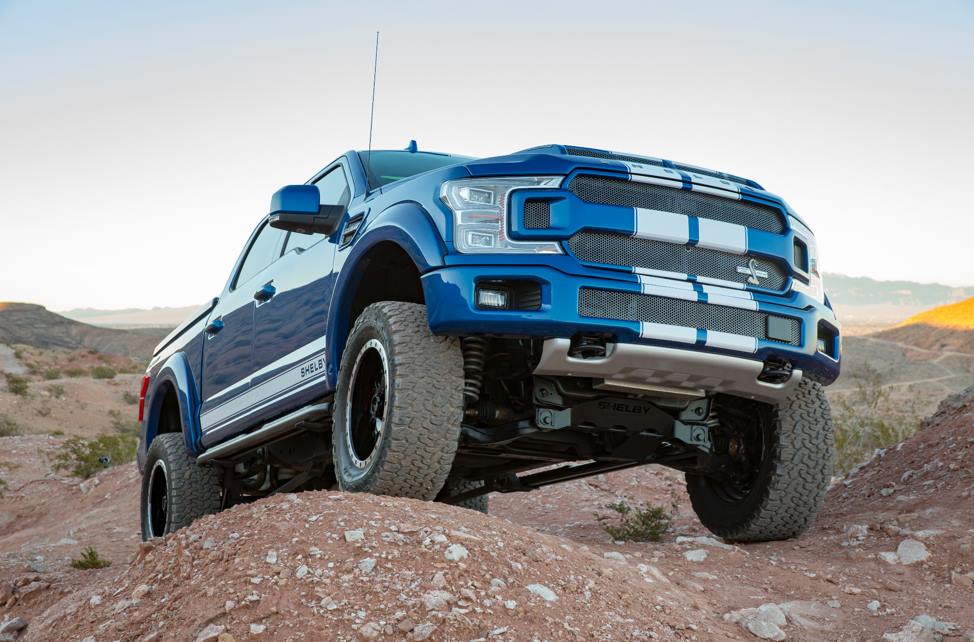 Shelby South Africa confirmed this morning that they will officially be bringing in Ford F-150 trucks and this is what you need to know.
You will have the choice between the Shelby F-150 the Shelby F-150 Super Snake and the Shelby Raptor (Baja Edition).
Shelby South Africa will be responsible for bringing them into the country and converting them to right-hand drive. The 5.0-litre V8 pushes out 400 hp(298 kW) and 542 Nm in stock trim, but with a Shelby supercharger, power breaches the 750 hp (560 kW) mark! The Raptor's V6 biturbo motor produces 450 hp (336 kW) and 691 Nm, but with the Shelby touch, it now produces 525 hp (391 kW) and 827 Nm. The Shelby Raptor also gains Fox Racing shocks and special BF Goodrich tyres.
Pricing for these off-road beasts is a little tricky as it is subject to change due to exchange rate and import duty changes. Currently the conversion costs (Shelby and right hand drive spec) are as follows;
Shelby F-150 – R950,000
Shelby F-150 Super Snake – R1,100,000
Shelby Raptor – R1,350,000
These conversions will all be completed at Hi-Tech Automotive, in Port Elizabeth, which is a Shelby F-150 approved mod shop facility. They will also handle the NRSC approvals, clearance documentation and the entering of the vehicle onto the Natis System. Shelby will then arrange to deliver the vehicle to the client who could also elect to collect the vehicle in Port Elizabeth.
Keep in mind that the pricing you see above is for the conversion only. You will need to purchase the car too which would bring the total to something in the region of R2.5m to R3m*.
If you want one, you will need to be patient as the estimated lead time is 6 months from the date of deposit.
Can't wait to see these menacing creations cruising our South African streets!
*Please note that in terms of legislation, the customer may not transfer the vehicle out of their name for a minimum of two years.