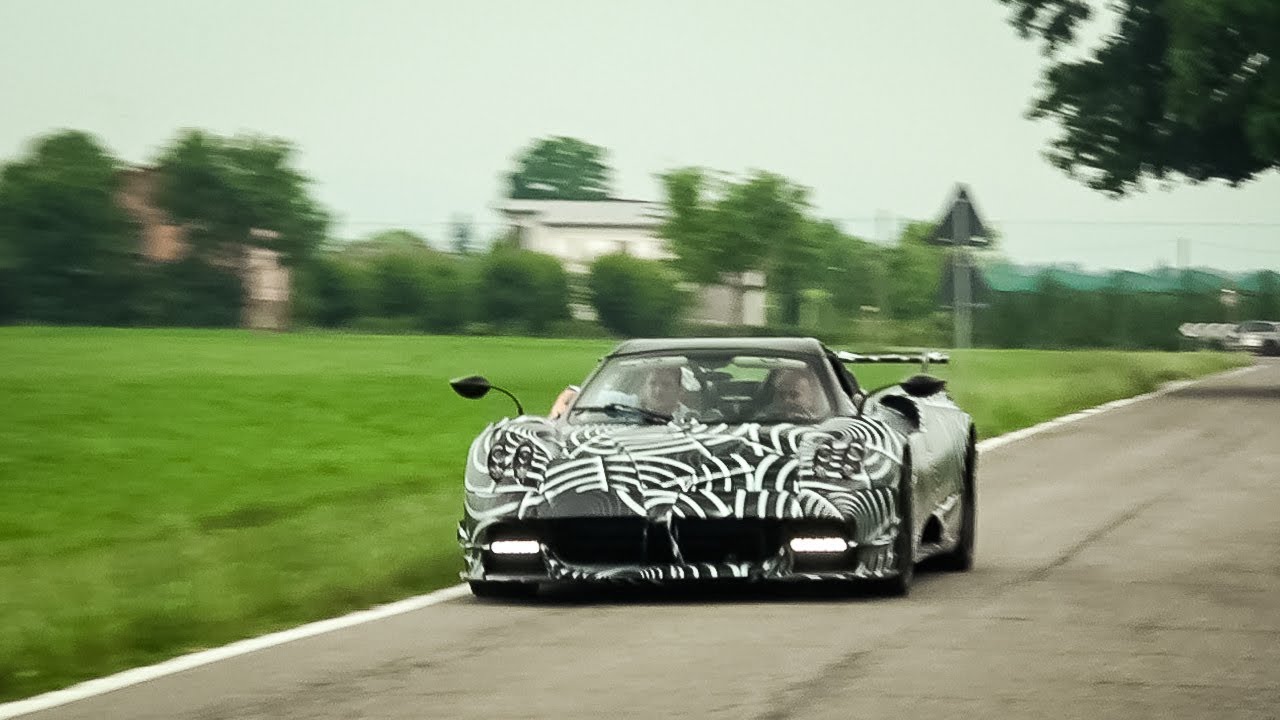 It is no secret that the Pagani crew are working on a range topping Roadster variant of the Huayra BC and it was caught on camera for the very first time last week.
As expected it is bathed in camouflage but it is clearly a BC variant with the prominent rear wing we have come to know from the Coupe.
Typically, droptop variants of supercars are slightly slower and heavier than their coupe counterparts but the opposite is expected to be true for the Huayra BC Roadster. As it stands, the existing Huayra Roadster is a substantial 80 kg lighter than the Huayra Coupe. Consequently, the BC Roadster should probably be even lighter than the BC Coupe and weigh under 1199 kg (2645 lbs).
Power will likely come from the 6.0-litre twin-turbo AMG V12 engine with upwards of 800 hp (597 kW).
Production of the car will be limited to just 20 units with all of them already allocated a home aka SOLD OUT.