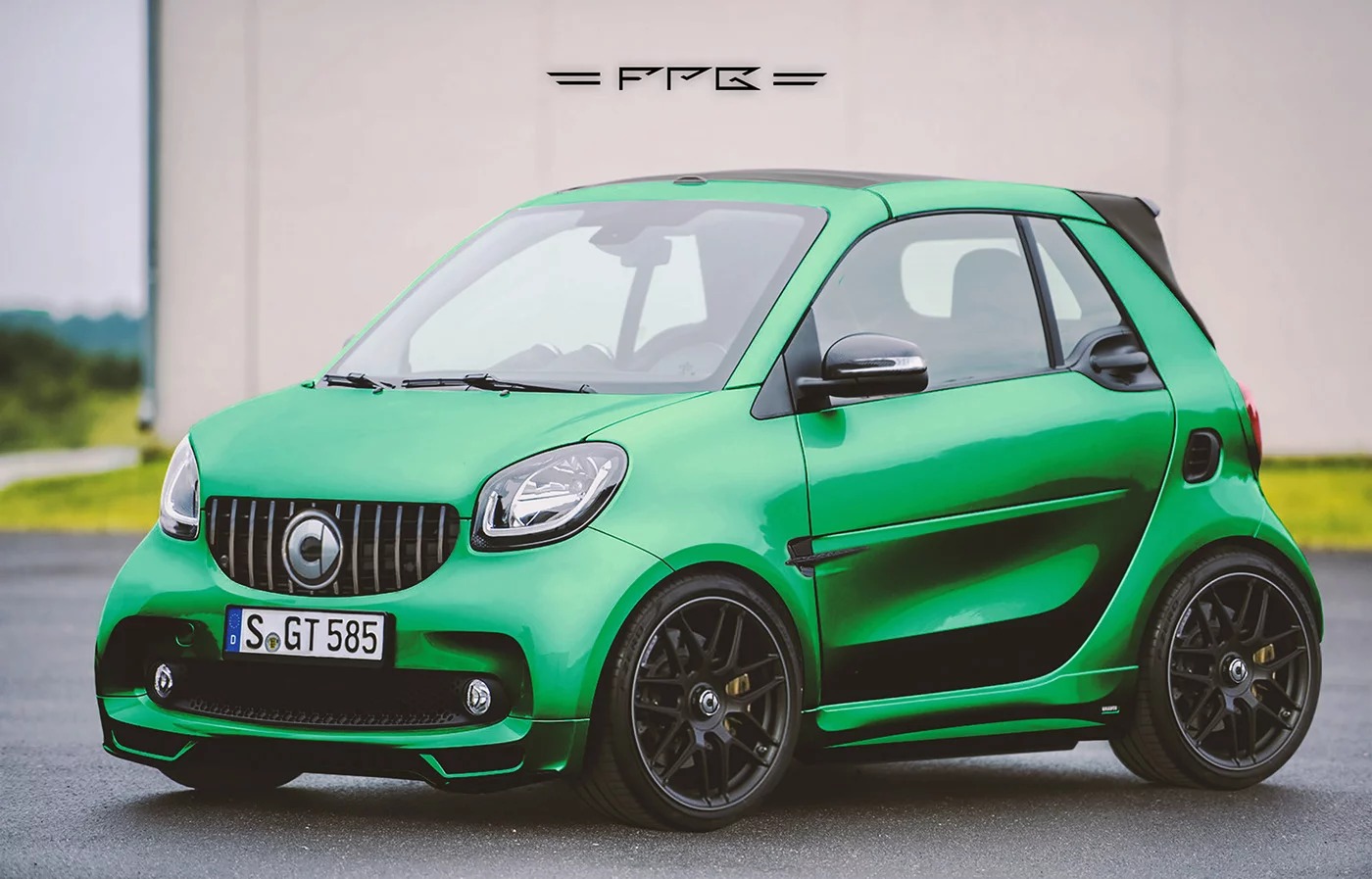 Ever thought of Mercedes-AMG working on the Smart ForTwo with the same philosophy applied in the AMG GT R? Probably not, but fortunately we have artists who never seem to stop looking into the world of 'what if's.
Digital artist Felipe Guzzo has released renders of a Smart ForTwo which looks a lot like the love child of a Smart ForTwo and an AMG GT R. With the same shade of green as that of the AMG GT R, the Panamericana grille and front bumper, as well as bigger and wider wheels, this is definitely no ordinary Smart ForTwo.
For those of us who are charmed by this AMG GT R-like ForTwo, this sadly remains as nothing more than a fantasy. The good news however, is that Brabus has a solution for those owners looking to liven up their Smart ForTwos. Available for the model in question as well as the ForFour is a Brabus series that will kit your Smart a more aggressive bodywork, Nappa leather-wrapped sports seats, a stitched dashboard and a bit of a jump in power.
The power output is still quite modest; 107 hp (80 kW) and 170 Nm of torque from a 900cc engine does not sound like much, but this is around 20 percent more than that of the stock car. This means that the ForTwo will now be able to hit 100 km/h from rest in 9.5 seconds while the top speed is raised to 180 km/h.