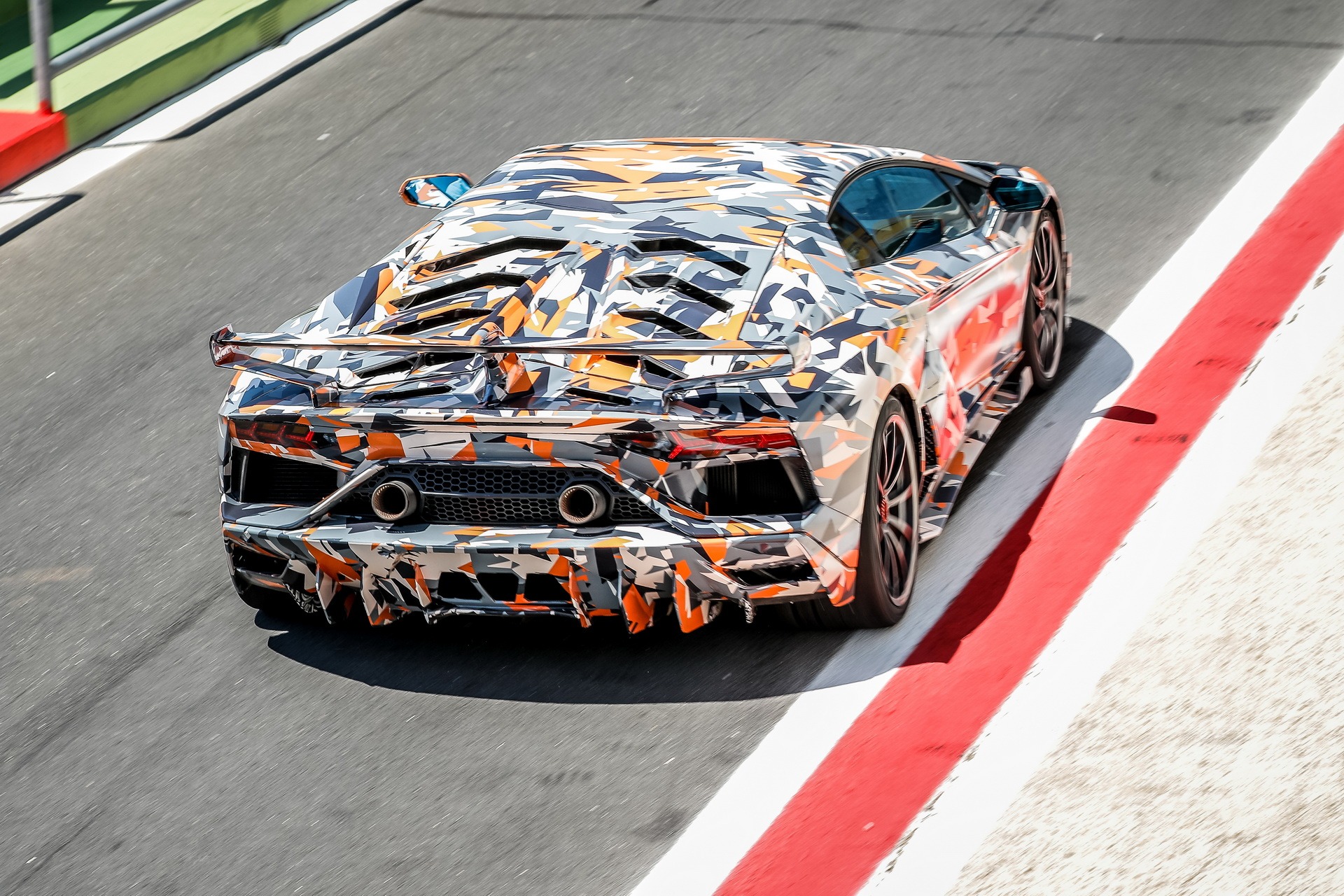 It seems as though Lamborghini's upcoming Aventador SVJ is already proving to be a future legend; not only has it recently claimed the fastest lap time for production cars at the Nordschleife, but it's also the last of the company's V12 supercars to have an internal combustion-only powertrain.
As reported previously, Lamborghini will start pairing their naturally aspirated V10 and V12 engines to electric motors. And as for the V12-powered models, the show is just about to begin. Lamborghini's R&D boss Maurizio Reggiani told Top Gear that the Aventador SVJ is the last time the V12 will be working "on its own". This means that the next model to pack a V12 engine will be a hybrid.
The Lamborghini Aventador SVJ's 6.5-litre naturally aspirated V12 engine is expected to fire around 760 hp (567 kW). This will be the automaker's ultimate V12 powerplant and the racket it makes will confirm this by means of the dual exhaust pipes featured on this model.
According to Reggiani, engineers had the objective of doing "better than the SV," the Lamborghini boss also added a hint that the inevitable target was the lap record at the 'Ring posted by the Porsche 911 GT2 RS, saying that for Lamborghini, "better means to be the best."
With a reworked body boasting supreme active aerodynamics, a reworked chassis that takes full advantage of the additional downforce, as well as an astonishing power-to-weight ratio of 1.98kg/hp, the SVJ is the most hardcore form of the Aventador. And with the talent of Marco Mapelli put to work behind the wheel, the Aventador SVJ managed to bang in a lap time of 6 minutes 44.97 seconds at the Nurburgring, making it the fastest production car ever to lap the famous 'Ring after beating Porsche's record by 2.3 seconds.