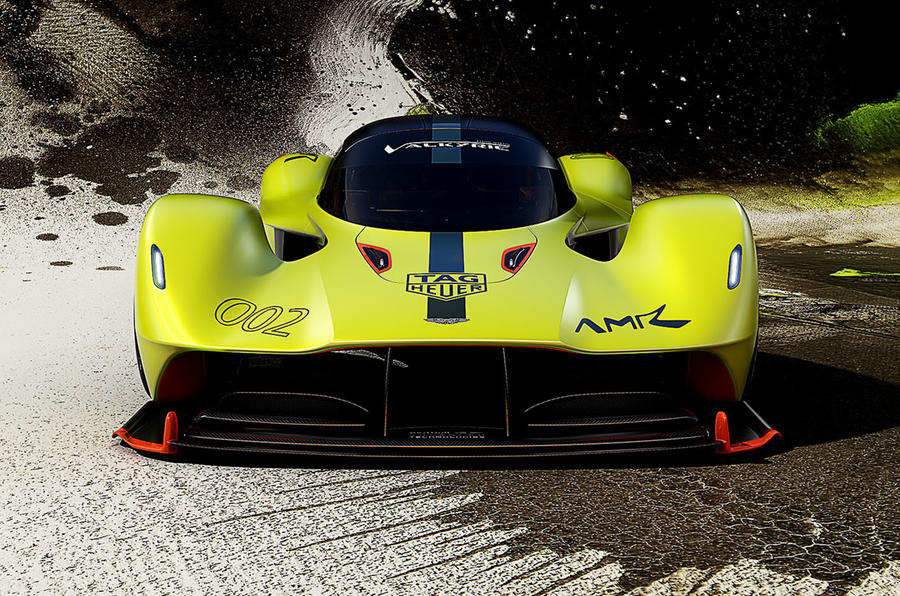 Aston Martin and Red Bull are working in harmony to create the upcoming Valkyrie hypercar but it is not going to end there as they are also co-developing a new mid-engined hypercar currently nicknamed the 'son of Valkyrie'.
This model is expected to be the entry from Aston Martin for the new hypercar class come 2020 and will aim at outright victory in the iconic 24 Hours of Le Mans.
Aston boss Andy Palmer confirmed to Autocar that this was the likely direction the firm would take.
"I'm hesitant to confirm we will race at Le Mans before the final regulations have been confirmed, because our experiences in Formula 1 have taught us that in motorsport ideas that begin optimistically can ebb away, but we have a great deal of interest in the new regulations at Le Mans," said Palmer, referencing the Le Mans organisers' goal to reduce budgets from current levels by a quarter.
"But the underlying fact is that 'son of Valkyrie' will drop at exactly the right time, and if that means it would be able to go into the event and race LaFerraris, Porsche 918s and Sennas, then I cannot think of anything better."