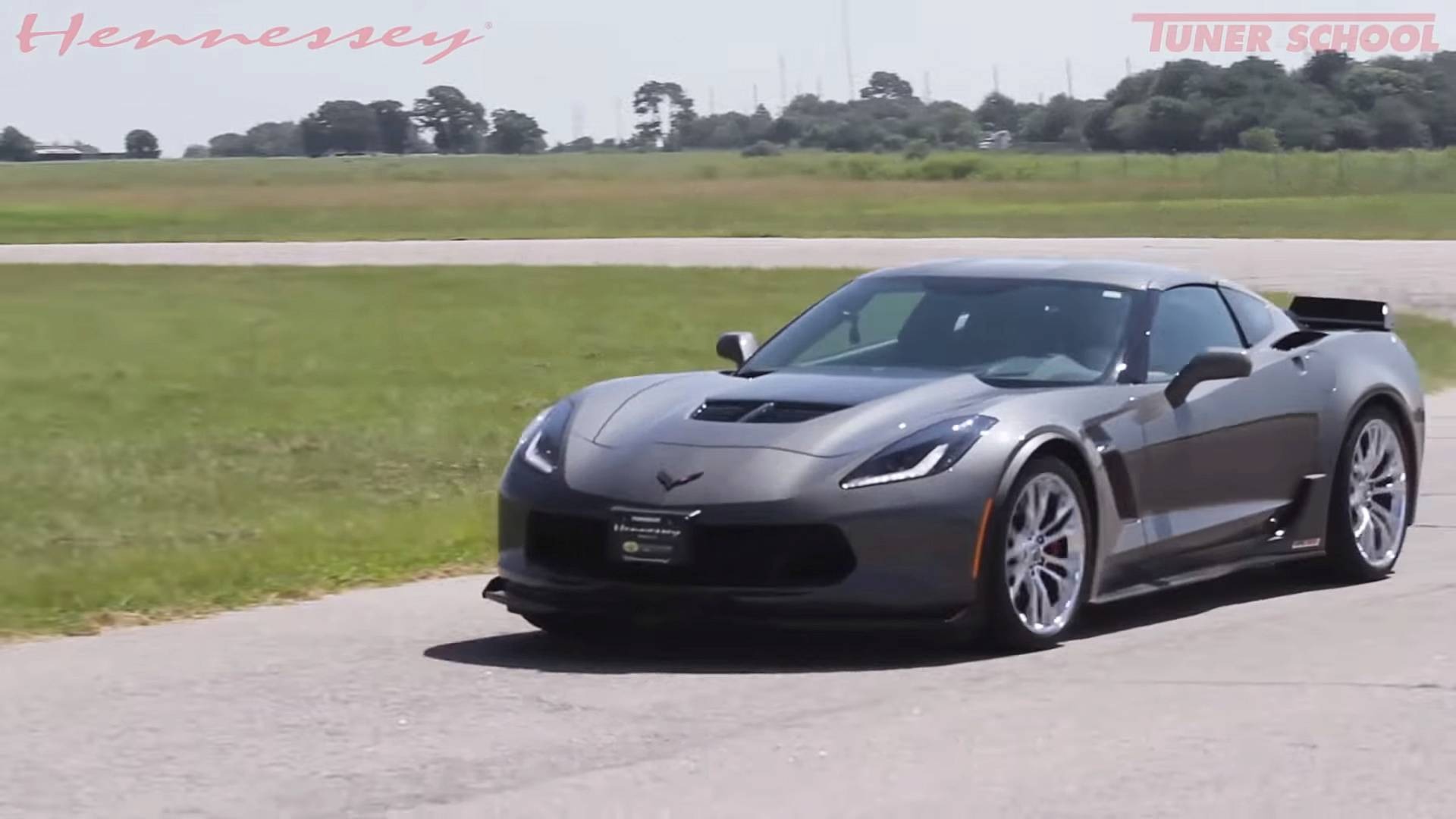 Hennessey Performance never stop tweaking and improving American muscle and their latest video showcases their Chevrolet Corvette Z06.
We have not heard such a cracking V8 soundtrack in quite some time so slap on those headphones, push play and and enjoy the experience.
The creation is officially called the Hennessey HPE850 and as you might suspect the 850 is the total horsepower output punched out by the 6.2-litre V8. How did they get this beefy output? A host of upgrades work together to make this happen but it gets more boost, higher flow heads to help the engine breathe better, and  we are willing to bet it breathes plenty well judging by the noise.
The tuner claims it can sprint to 60 mph (96 km/h) in 2.6 seconds and make light work of the quarter mile in 10.3 seconds at 136 mph (218 km/h). That puts it very close to Dodge Demon territory which is down right impressive.