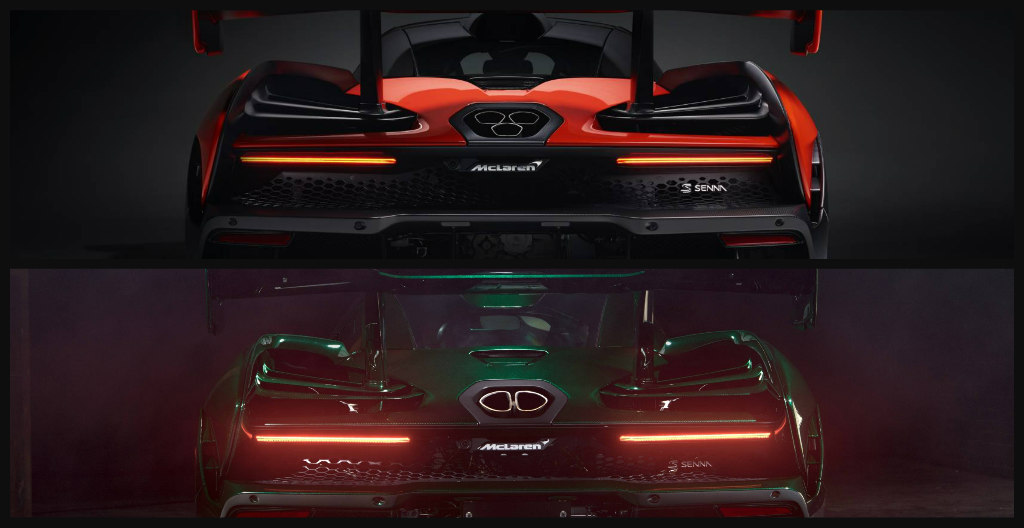 For those with a keen eye and maybe a slight obsession with the new McLaren Senna you will notice that there are two different variations of exhaust layout now that deliveries have started taking place and it was not exactly clear why.
Well luckily for us, McLaren-mad Instagrammer Peloton25 has cleared it up for us in a sweet and to the point post on the social media platform.
The twin exit exhaust should be referred to as the "non-EU spec" because the EU-spec cars will all get the three pipe system we saw on the launch car.
The reason for this is fairly simple and it is because countries which have to conform to European Union Type Approval standards for automobiles (including the UK, for now) there are ever increasing rules to limit noise from exhaust. McLaren stuck to these conforms with the Senna by creating a unique exhaust setup with three outlets. It uses a set of baffles to block the upper two pipes at lower engine speeds and cause exhaust to exit only through the third pipe. That route includes an additional muffler which then reduces noise to acceptable levels. At higher speeds the baffles inside switch over and exhaust is routed through the two upper pipes, closing off the lower pipe.