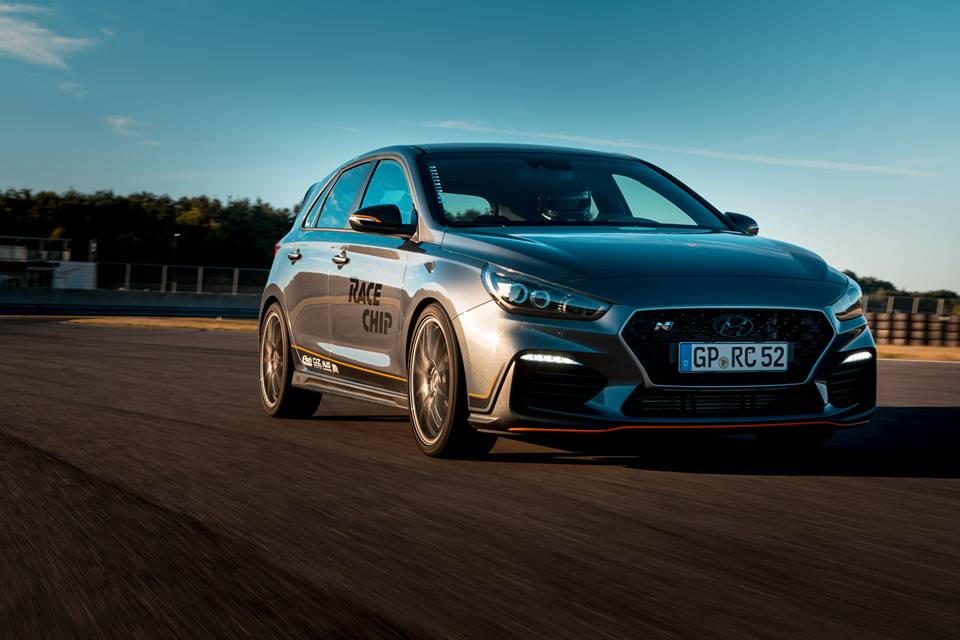 The Hyundai i30 N is not to be dismissed in the hot hatch world by any means considering it comes with 275 hp (205 kW) from the factory but RaceChip have come to the party so you can take on the likes of the Civic Type R.
Their ECU tune promises "more power for maximum performance and unbeatable driving pleasure" but what does this software upgrade do to the numbers?
Your i30 N will end up pushing 313 hp (233 kW) and 497 Nm of torque which is a significant gain over the stock 275 hp (205 kW) and 352 Nm.
Elsewhere the RaceChip mods are as you would expect, and emulate the official Hyundai upgrades. So there are lighter OZ Leggera HLT wheels, Eibach springs and ARBs, Michelin Pilot Spot 4S tyres plus, should you wish, an HJS downpipe that brings power up to 320 hp (238 kW) and "a rich and aggressive sound".