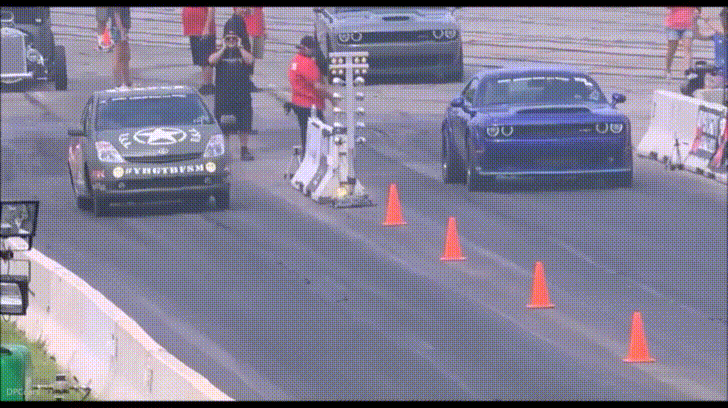 The Dodge Challenger SRT Demon is an absolute monster of a car considering it comes from the factory with 840 horsepower. It was also built specifically to dominate at the drag strip but what happens when something more monster-ish arrives to take you on?
Well usually when you see a Toyota Prius at the drag strip you will have a gentle laugh but this is absolutely no regular Prius.
It has been stuffed with a proper 800 horsepower supercharged Dodge SRT Hellcat engine that will haunt the dreams of Demon owners around the world.
A group called American Racing Headers put the Hellcat engine in this Prius, which the group said it tuned up to have 800 hp at the wheels compared to the Hellcat's factory-rated 707 hp. The group also swapped out the Prius' factory transmission for a six-speed manual, and put in a custom chassis.