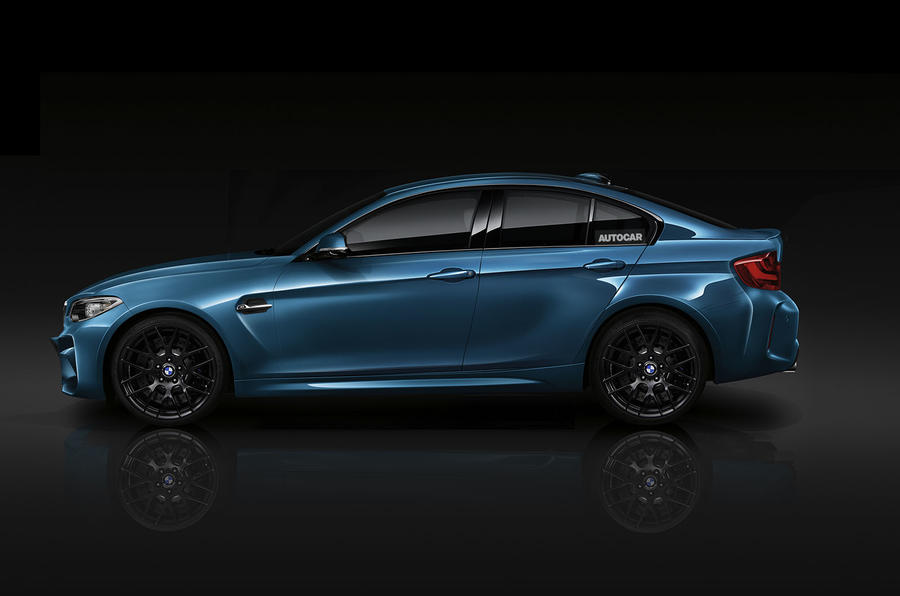 It is fairly well known by now that BMW are planning on expanding the 2 Series offerings after the current model finished production with the addition of a four door Gran Coupe variant.
Recent reports even made mention that we might see a full blown BMW M2 Gran Coupe but according to BMWBlog, this is not the case.
Instead, sources are now claiming the range-topping 2 Series will be an M Performance model, possibly called the M235i (this name hasn't been confirmed yet). This will likely be powered by a B58 engine pushing out about 300 horses and 400 Nm of torque.
The Munich manufacturer initially wanted all 2 Series variants to be front-wheel drive but the popularity of the Coupe and the M2 apparently made them change their mind and decided to offer a RWD Coupe for yet another production run and launch a FWD alternative as well. This FWD offering will likely be a sedan roughly the size of the E46 3 Series, which will take on the Mercedes A-Class Sedan and the Audi A3 Sedan.