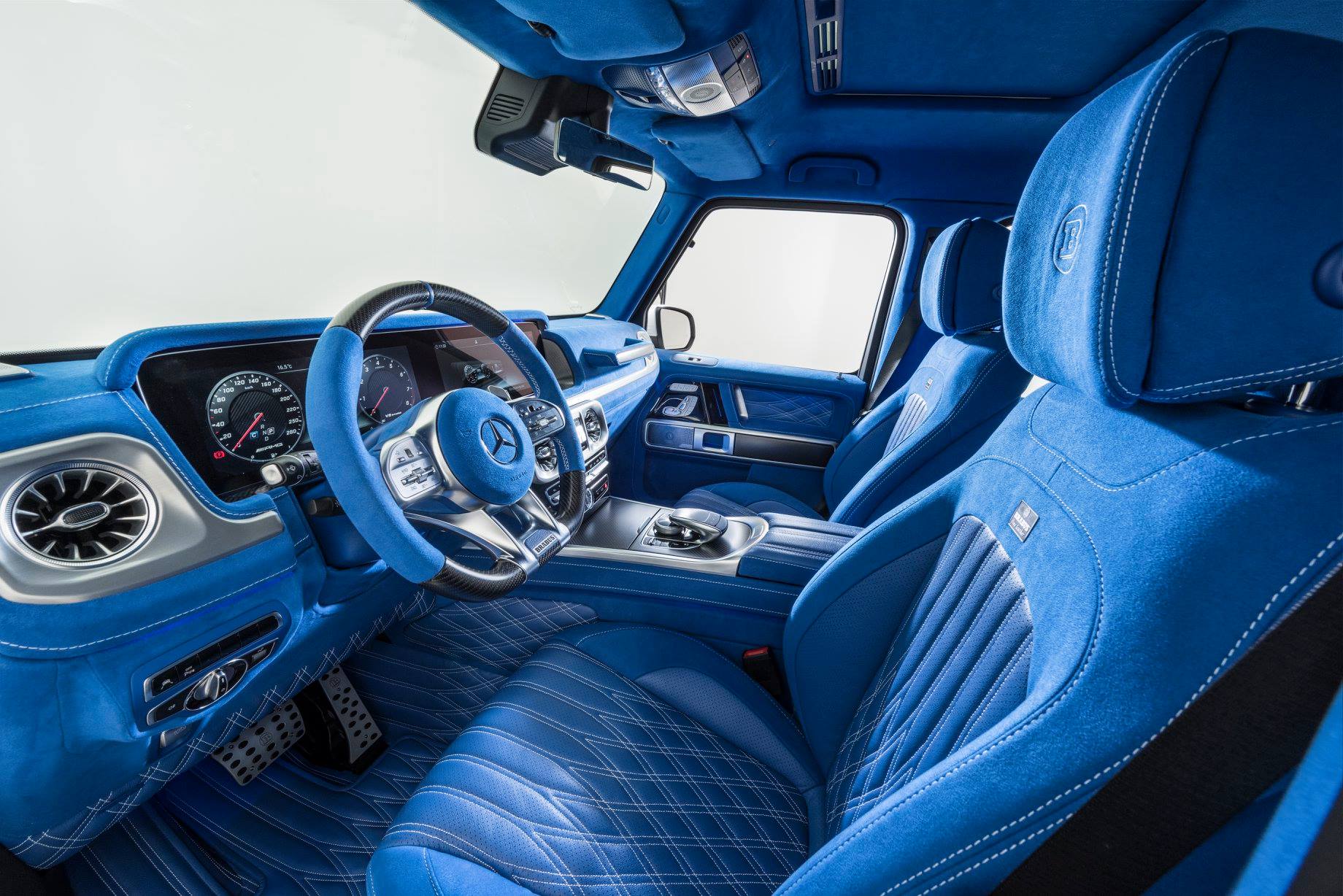 Brabus is known for creating some seriously potent machines but they do not just tinker with performance.
As you can see in the images attached, Brabus focuses on the interior of the new Mercedes-AMG G63 and the results have left us a bit speechless.
As we can expect from a company like Brabus, the interior has been fully done and although they have not mentioned which materials were usedy, we can read on a label on the seats indicating they used 'fine leather'. 
They did not tackle just the seats either because as you can see, the dashboard, the doors, the ceiling, the steering wheel, the floor and the center console have all been wrapped in the brightest blue we have seen.