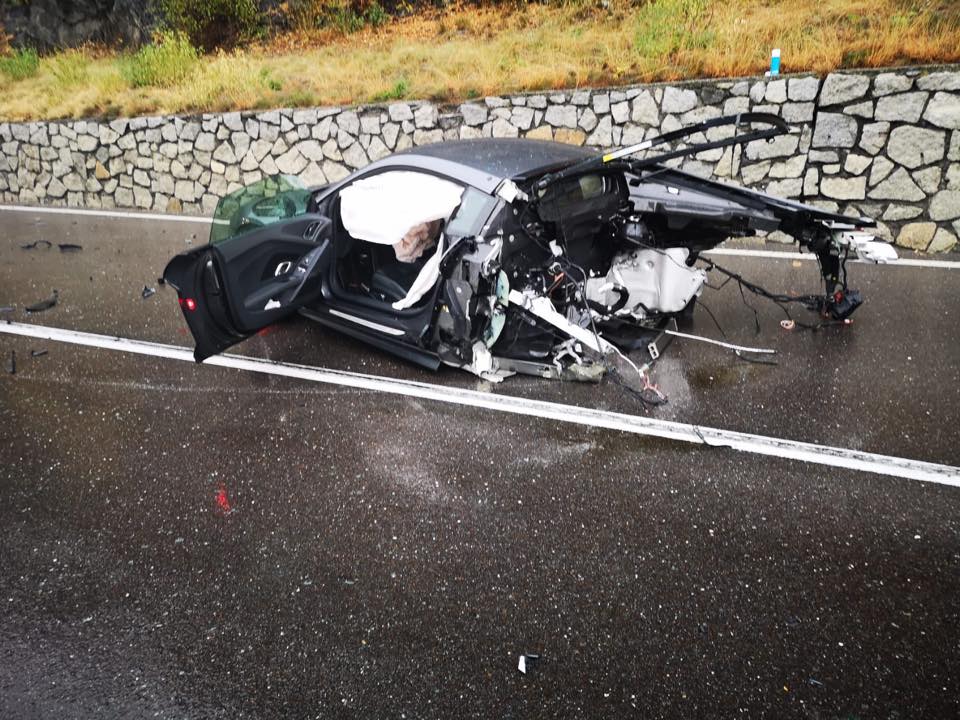 We have seen cars split in half before and some of them are designed to do that to dissipate the immense forces associated with a high-speed crash and this Audi R8 driver has some very clever German engineering to thank and maybe his guardian angel too.
The crash occurred a couple days ago in Northern Italy, and as you can see from the images, the damage to the Audi R8 is extensive to say the least.
The details of the crash aren't known, but it does involve a Volkswagen van which can be seen in a few photos with damage to its front.
If we had to guess what happened, we would say the R8 was possibly sideways after losing control on the wet surface when it smashed into the van. According to the Facebook post, the R8 driver actually climbed out of the car nearly unhurt. The VW driver had minor injuries as well; both were taken to a nearby hospital.