Buying a used car can be great for your wallet, but taking that leap without a few simple considerations can cost you a ton of money down the road. If you haven't purchased a used car before, you may not know what to look for, so here are a few things to keep your eyes out for when you head to the dealership.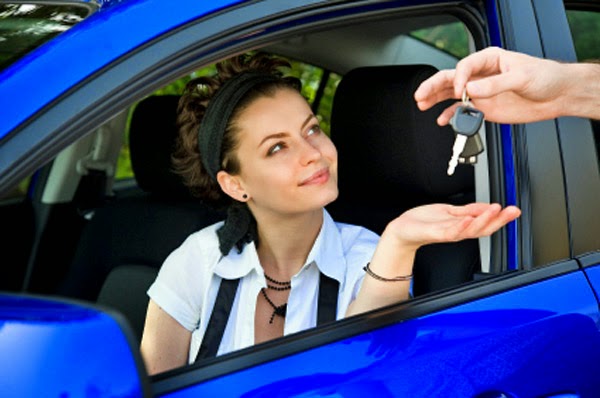 Know before you go
At the very least, you should always do some research as to what kind of car you want before you even go shopping. Having an idea will not only narrow down your choices, but it will help you set your budget, determine features that are important to you, and keep you focused. You never want to buy a car off the lot that you know nothing about!
If you don't know where to start, begin by creating a list that compiles everything you need in a vehicle, then go from there. Are you looking for a car that will accommodate your family as it grows? Are you trying to find a car that is good for long haul trips? Asking questions like this can help narrow the multiple choices out there.
Check out the Kelley Blue Book for reviews
Cars aren't subjective—there are certain features that can get annoying to any driver after a while. So see what others have to say about the car you would like by checking out the Kelley Blue Book. This is a manual that contains information about the car, including testimonials from owners from around the country. Look for reviews that detail the car's gas mileage, longevity, and how it drives in inclement weather to get other perspectives on features that may be important to you.
Run a vehicle history report
You may not care about who owned your car before you, but you should care about how they treated it. Make sure to get the car's vehicle identification number (VIN) and run a vehicle history report via software like CARFAX. Doing so will assure you exactly what happened in the car's past, whether it was water damage, a handful of fender benders, or if the car was given a salvage title which means the insurance companies have declared it a total loss.
Get an inspection
There is no such thing as being too safe when it comes to buying an used car. Hiring a trusted mechanic to complete a pre-purchase inspection is crucial to making sure nothing is happening underneath the hood that you can't spot yourself. Typically, used car dealerships allow this to happen if you are a serious buyer, so it is a red flag that you may not be working with a trusted dealer if they give you trouble when you request this service.
Don't be afraid to walk away
It is always okay to walk away from a dealership without purchasing anything, so always walk onto the lot with the impression that you may not leave that day with the used car of your dreams. This way, you won't feel pressured into accepting an offer that you are not totally comfortable with. As a rule of thumb, be prepared to shop around at different dealerships and do not settle until you have found the exact car you were looking for. Since no two used car dealerships are the same, you may have to go to a few to complete your search.
With these tips in mind, you should feel more confident buying used cars. So have fun purchasing the right car for you and your family.