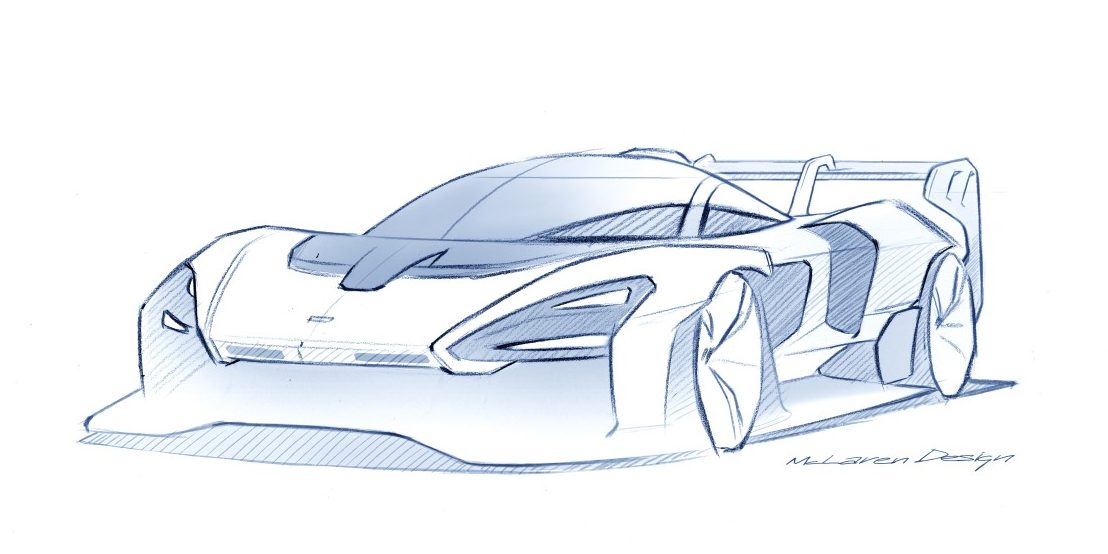 The track-only McLaren Senna GTR made it's debut at the Geneva Motor Show this year and sold out in the same month before customers knew technical details about the creation.
Dynamic testing begins this month and the manufacturer confirmed that it will generate 1000kg of downforce and have race-bred suspension developed from the system used in McLaren's GT3 programme.
McLaren said that up to 75 would be produced and although many more expressions of interest were received, the company has confirmed that only 75 will be available, all of which are already allocated.
It is priced at £1.1 million plus local taxes and deliveries are expected to begin from September 2019 when production of the road-legal McLaren Senna is complete.
A final vehicle weight is still to be declared, but the GTR will weigh less than the road-going Senna. In combination with the 813 hp (606 kW) output of the 4.0-litre twin-turbocharged V8 engine this will see the power-to-weight ratio comfortably exceed that of the road car. Together with torque of up to 800Nm, the result will be astonishing levels of response and performance.
The final bodywork, previewed in a new design sketch (above), is based around a chassis with a wider front track. Made almost exclusively from carbonfibre, it features wider front wings, a larger front splitter, a bespoke rear diffuser and repositioned active rear wing.