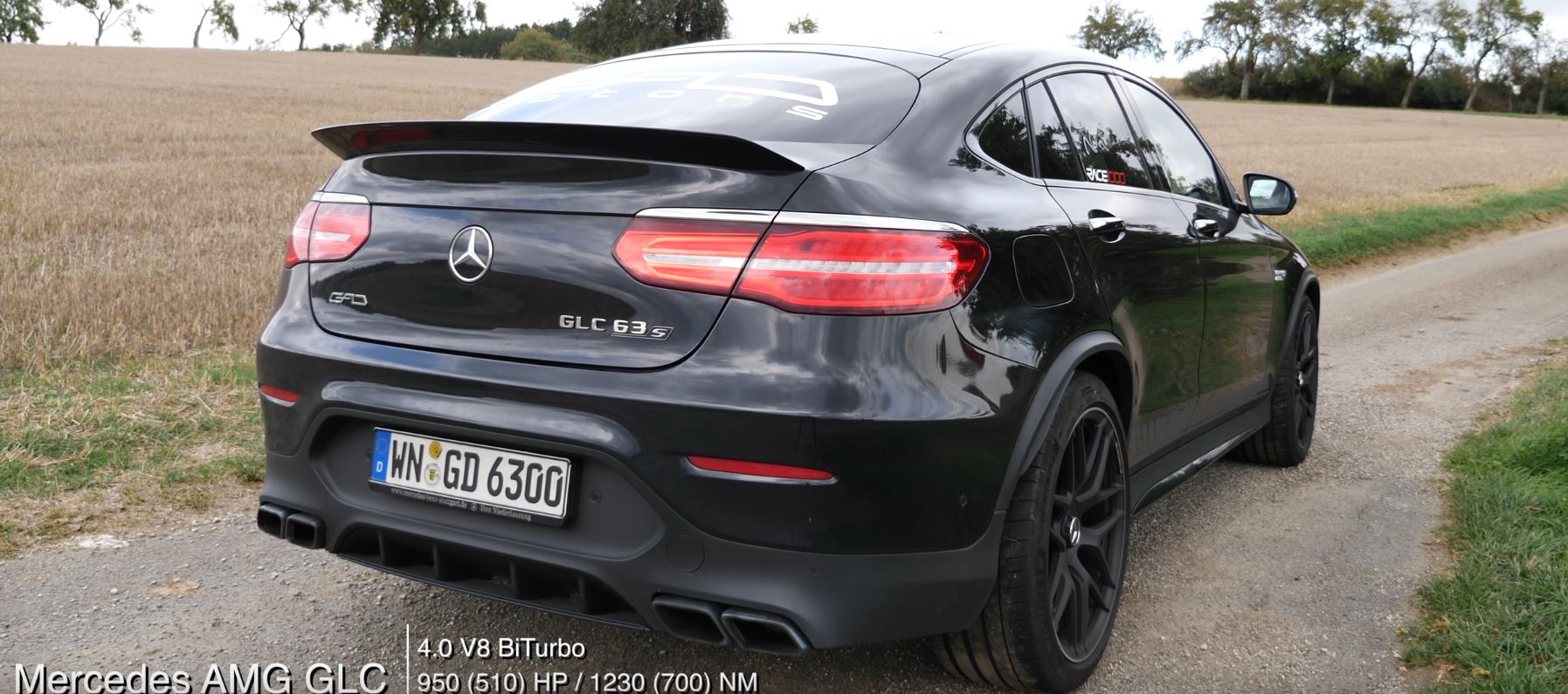 With 510 hp (380 kW), it's not hard to imagine that the Mercedes-AMG GLC 63 S packs a sufficient amount of power for a crossover, matching that of the Alfa Romeo Stelvio Quadrifoglio which is no slouch at all. Even so, German tuner GAD Motors saw fit to switch things up a notch by building a Black Series-like version of the SUV.
We're used to Brabus handling projects such as this (and they do have power packs for this car) but this time GAD Motors decided to surprise us with a 950 hp (708 kW) tuning programme. And since it wasn't a simple work of engine remapping, it is evident that the tuner put some effort in this power upgrade. The 4.0-litre twin-turbo V8 was stripped down and rebuilt with upgraded turbochargers, ported heads, new intercoolers, a high-pressure fuel system, and racing downpipe. The gearbox was also tweaked to handle the 440 hp (328 kW) surplus.
As for the bodywork, not much was done. Apart from the more pronounced boot spoiler, it's not easy to tell this monstrous GLC from the stock model, when it's parked at least. Thanks to the added power, GAD Motors' GLC 63 takes just 3.2 seconds to get to 100 km/h from rest, keep your foot planted in the loud pedal and you will find yourself clinging for dear life doing 300 km/h in a bulky, high-riding SUV.
Even in stock form, the Mercedes-AMG GLC 63 S is probably not the kind of car to be easily bullied off the fast lane. Still, thanks to GAD Motoring, the sheer numbers that this car boasts coupled with its near-standard looks sure make this GLC a sleeper.