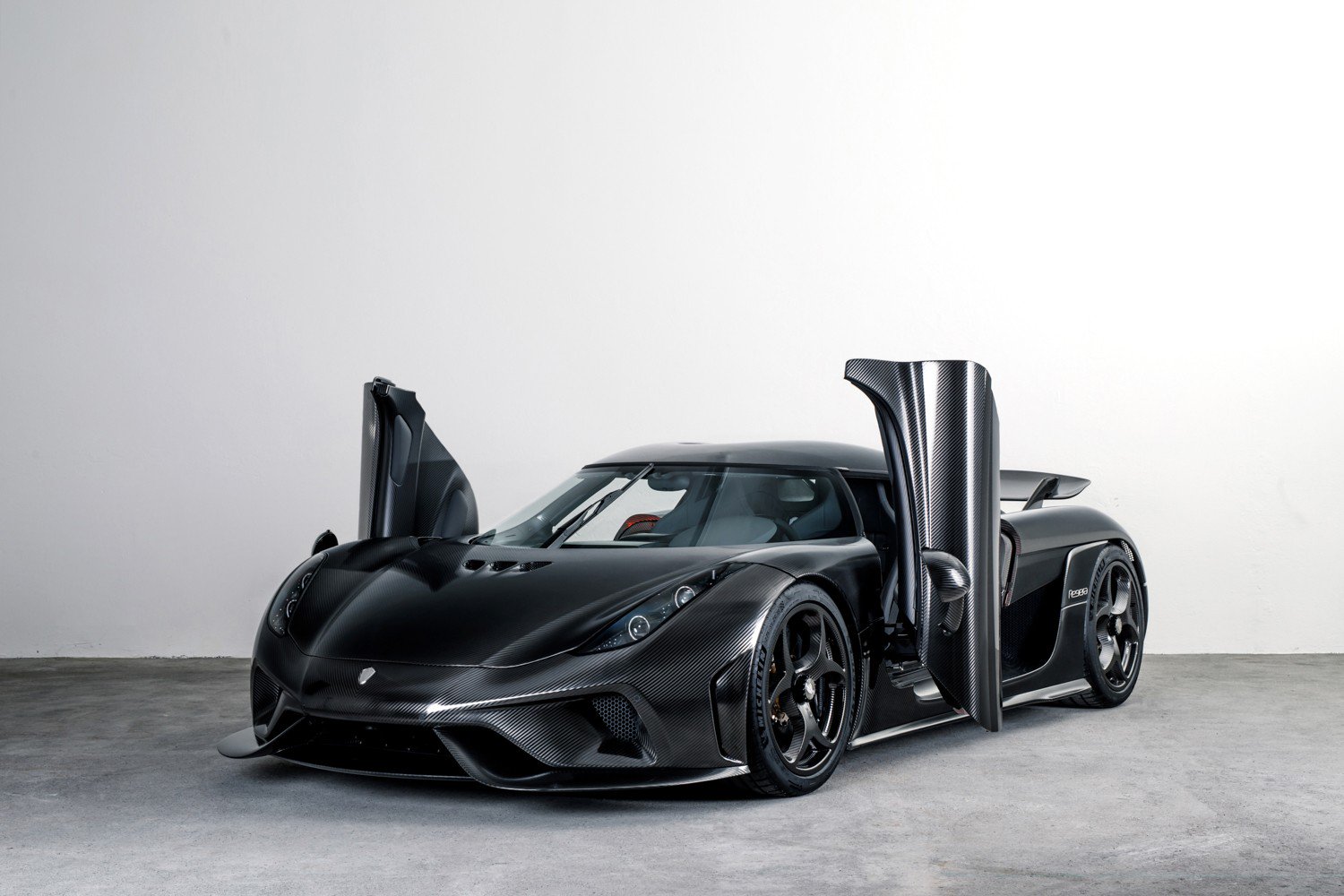 Last year the Koenigsegg Regera officially sold out but it has taken the company quite some time to begin delivering customer cars.
The latest one to leave the factory is not messing around in the spec department as it features a "naked carbon" exterior which basically means the entire thing is visible carbon fibre. They call is KNC – Koenigsegg Naked Carbon.
The car's carbon body doesn't have any lacquer, varnish or alternative coating covering its carbon fibre surfaces. The company is so set on the naked design that they even removed the thin layer of epoxy that normally covers the magic material. This was done by hand polishing and Koenigsegg notes this is a delicate process as even "one stroke too many will ruin the visible weave structure."
The manufacturer mentions that the Regera looks even more striking in this spec as it has a "more metallic graphite appearance as each graphite strand is now fully exposed."
Since there is no protective layer of epoxy, Koenigsegg says this actually benefits the Regera as the car is "much less sensitive to stone chips and sharp objects causing scratches." The lack of material also decreases the overall weight by 20 kg compared to a painted example.
According to CEO Christian von Koenigsegg, "It's not unusual for a customer to specify their car with visible carbon fibre. It's a beautiful material from a visual perspective and our customers love to show what the car is made from." However, he went on to say naked carbon "takes the idea of visible carbon fiber to a whole new level, revealing a beautiful luster and a very silky finish."