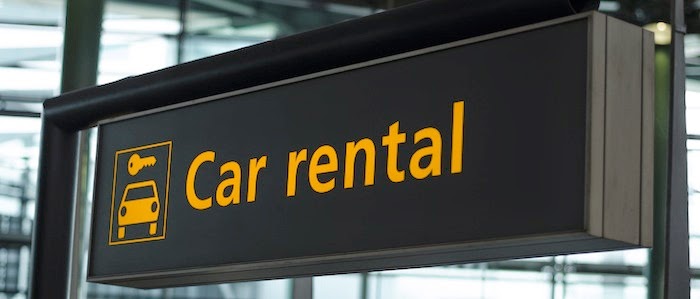 There are plenty of options people can use to travel around the city –  trains, buses, taxis and rental cars. Most people find traveling on a rental car more convenient than other options. However, many hesitate to rent a car because they think that rental cars are always expensive.
Rental cars can be more expensive than public transport, but that doesn't mean they'll always put a dent in your wallet. There are plenty of ways to find a reasonably priced rental car. In this post, we'll share those with you to help you rent a car cheaply.
1) Don't Rent at the Airport
Car rental companies might recommend you to rent a vehicle at the airport. Renting your vehicle at the airport is surely convenient. Unfortunately, this convenience comes with a hefty price tag. Vehicle rental prices are much lower at regional locations than they are at the airport. Renting a vehicle at other sites might add some hassle and time to your planned trip. However, it'll also save you money.
2) Check the Receipt for Any Add-On Charge
Rental car companies can tack on unexpected and extra charges at drop-off. Some agents tend take advantage of naïve customers by sneaking in refueling charges or not applying a discount. Before you leave the lot, review the receipt and inquire about the charges. Extra charges could be added by mistake or the company could try to screw you on purpose. If you notice something fishy, talk to the manager and dispute it.
3) Skip the Brands
You may think that the large rental companies offer the best deals. That's not true. Good things like cheap rental cars often come from unexpected sources. These unexpected sources are less obvious car rental companies that often offer better deals than big brands. Check and compare rates at different car rental agencies to find the cheapest deal.
4) Avoid Insurance
Additional insurance such as "Loss Damage Waivers" can cost you $20-$30 per day on rental fee. Before you sign off on insurance offered by your car rental company, check your existing policy and your credit card companies. You may already be covered under your own policy, which would save you a lot of money.
5) Negotiate One-Way Drop fees
It's very hard to avoid drop fees charged by car rental companies for one way trips. But, some companies are willing to negotiate these charges while others charge lower drop fees. Call the car rental companies to see if they'll waive it. Drop fees can vary depending on type of vehicle you rent. If that is the case, it is best to rent an economy vehicle. Economy vehicle almost always come with a low drop fee which means you'll save plenty of cash by renting one.
Saving money on rental car companies shouldn't be a hassle. Now that you know how to rent a car cheaply, go ahead and book your next ride without breaking the bank.