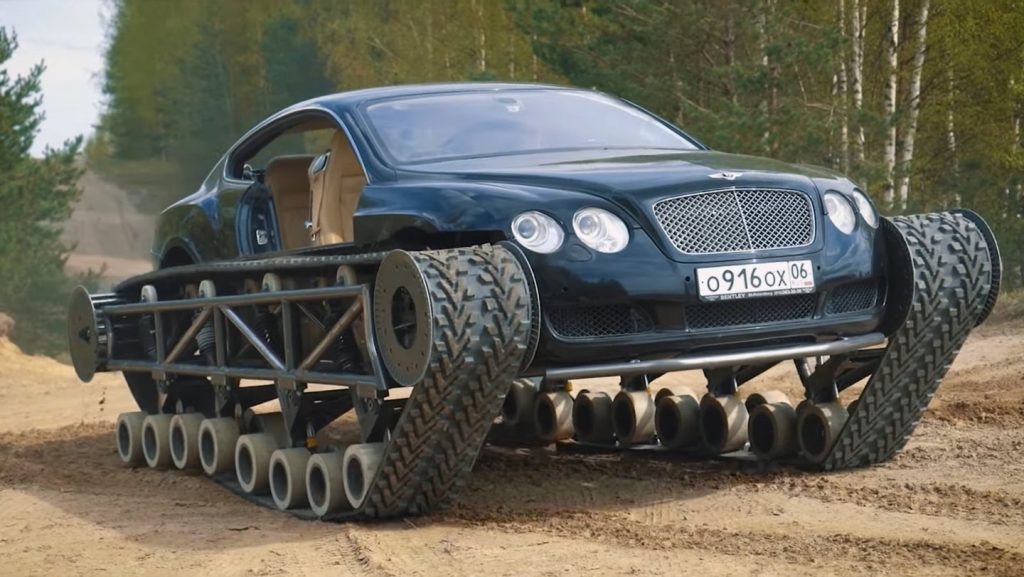 For most individuals, owning a Bentley Continental GT would be an achievement but for the Russian YouTubers known as AcademaG, they have taken things quite a bit further with a V8 example.
The Bentley body was dropped onto a frame that includes two big tank-style tracks. While the original doors had to come off because they wouldn't clear the tracks, the interior is as luxurious as you'd expect. Eventually, AcademeG's host says they may look into a custom door that matches the car better but could open upwards like a Lambo door, but for this test drive, they've left the door space open.
Check out their channel to see a full playlist of their adventures with this particular Continental GT, including their build process of the Ultratank. They'll no doubt be adding to this playlist in the future, as this test drive only saw speeds around 50 km/h, and their goal is to make it do 100 km/h.